Royals boost repeat chances by agreeing to deal to keep Alex Gordon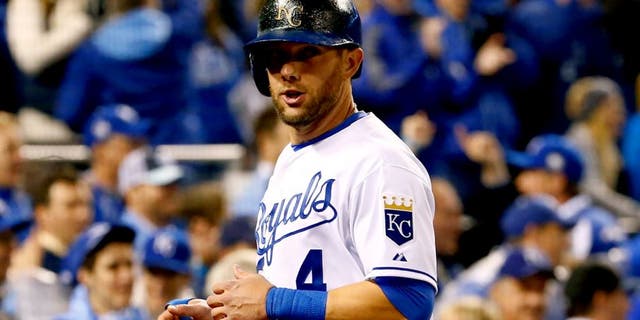 NEWYou can now listen to Fox News articles!
The Kansas City Royals agreed to a four-year, $72 million deal with free-agent outfielder Alex Gordon on Wednesday.
Gordon, 31, was among the most coveted free agents on the market this offseason, and there was some doubt that the Royals would be able to fit him into their budget going forward.
In 104 games this past season, Gordon hit .271/.377/.432 with 13 homers, 18 doubles and 48 RBI. In 16 postseason games, Gordon hit .241/.349/.426 with two homers and six RBI to help lead the Royals to their first World Series championship since 1985.
During his nine-season major-league career -- spent entirely with Kansas City -- Gordon has hit .269/.348/.435 with 134 homers and 523 RBI. He was the second overall pick in the 2005 draft by the Royals.