Roy Jones Jr. scoffs at suggestion of Mayweather vs. McGregor fight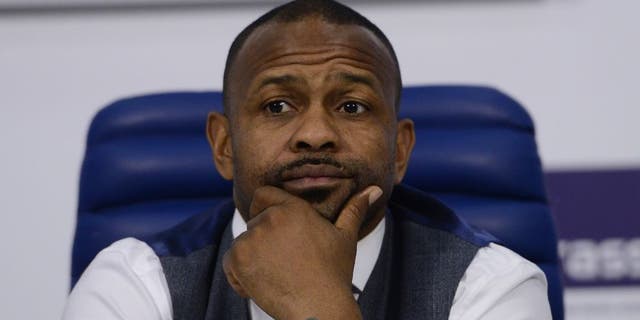 NEWYou can now listen to Fox News articles!
Despite Floyd Mayweather's instance that he's truly considering coming out of retirement to fight UFC featherweight Conor McGregor and the Irishman's attempts to play along, UFC president Dana White says there's "no way in hell" they two champions face off anytime soon.
Well, add former champion and all-time great Roy Jones Jr. to White's side of the back-and-forth. The former Olymian told FightHubTV recently that not only would Mayweather smoke any MMA fighter that wanted to step into the ring with him but that there's far too much red tape to ever make it happen.
"Who, Floyd? In what, boxing? C'mon, man." Jones said. "Listen to me one more time, McGregor not gon' beat Floyd Mayweather in no damn boxing match so I don't even know why we're ever talking about that. Floyd is the pound-for-pound best boxer ... so what MMA guy is going to beat Floyd in a boxing match? Are you serious? C'mon, man.
"You always hear about it, but listen, boxers box anybody ... but boxers are in control of their career. MMA fighters will fight anybody, but it's gotta be another MMA guy because they're not in control of it. The MMA (promotion) is, whoever that may be. So they can't really go out and make that crossover like a boxer could until they're away from the MMA (promotion). But when they're at their best, their prime years like McGregor right now -- he's on top – the organization has to allow him to go out and do something crazy like that, which they know is crazy so they're not going to allow him to do that. Because he's not going to outbox Floyd Mayweather, are you serious? ... They're not going to let that happen because it would have an effect on their brand."
For years, Jones was linked to a potential superfight with then-middleweight champion Anderson Silva, but things never came to fruition. We wouldn't be surprised if Jones was so well-versed on the obstacles of putting together a MMA vs. boxing bout due to his experience working the UFC and Silva.