Roy Jones Jr. offers Conor McGregor advice before rematch with Nate Diaz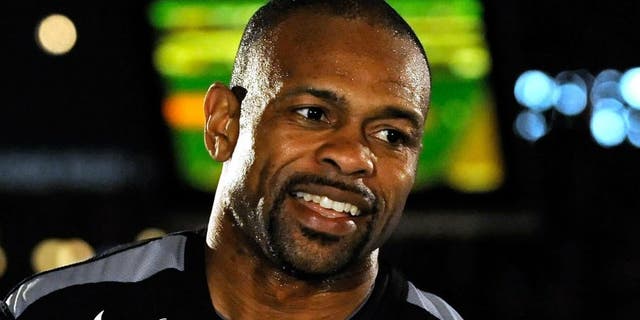 Despite the incessant rumors of a fight with Floyd Mayweather, UFC featherweight champion Conor McGregor's next bout almost certainly will be a rematch against Nate Diaz, the first and only person to beat him in the Octagon.
Boxing legend Roy Jones Jr. is just one of many people who are more excited for that rematch than any talk of McGregor crossing over to fight one of the greatest boxers ever.
"I think it's a great rematch, I look forward to seeing it, and I can't wait to see the outcome of that rematch," Jones told FightHubTV.
The second fight between Diaz and McGregor, likely headed for UFC 202, will be contested at 170 pounds, one weight class above Diaz' fighting weight of 155 and two classes above the division in which the Irishman is champion.
But that jump could be one of the reasons McGregor performed the way he did in the first bout, according to Jones.
"Just going up in weight because you think you're better than him doesn't mean you are," Jones said. "Sometimes you go up and weight and you realize, 'wow, no wonder this guy is different.' Now, that he's been in there, he understands a bit more of what he's up against, so his chances in phase two are much better than his chances in phase one."
But in order to get to phase two, McGregor will have to settle his differences with the UFC. Signs point to things being on the mend between the two parties, however, with both sides meeting Wednesday night and McGregor addressing the disagreement on Thursday.
Once things are settled with the UFC and McGregor, Jones has one piece of advice for the champion as he prepares for the rematch.
"Be smart. Find a good guy, as far as boxing is concerned, that can teach you how to deal with a boxer, and come back at it."
Footage surfaced earlier this week of McGregor getting in some sparring with former IBO boxing champ Chris van Heerden, so it looks like someone already passed along that nugget of knowledge.