Rowe still in line to start Eagles' slot CB after shaky game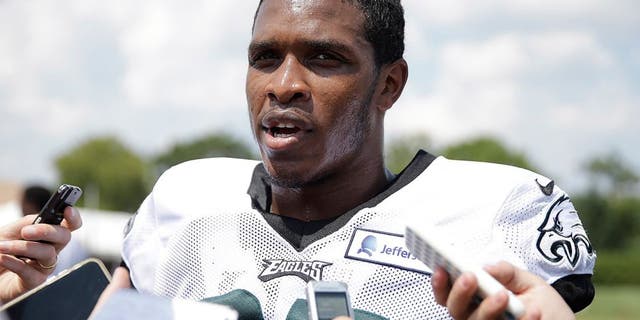 Ever since cornerback JaCorey Shepherd went down with a season-ending injury, Philadelphia Eagles second round draft choice Eric Rowe has operated as the slot cornerback. In Saturday's matchup against Aaron Rodgers, he got his first taste of failure at the NFL level. Despite an uneven performance, the Eagles' players and coaches remain confident that he can get the job done in 2015.
"He does a nice job of finishing plays and tackling very, very well for a rookie," teammate and fellow defensive back Malcolm Jenkins told reporters about Rowe, per Matt Lombardo of True Jersey. Now it's just about tightening up the little small details of the footwork and technique early in the snap to put himself in a position to make plays on the football as opposed to tight coverage that turn into a tackle."
Jenkins likes what he's seen from Rowe in practice but also during the games. Instead of harping on the negatives from Saturday's game, Jenkins expanded on some of the things Rowe did very well.
"He's made a lot of plays. He had that one big third-down stop early in the game. He had a forced fumble earlier in the preseason."
Rowe was more willing to talk about some of his mistakes from Saturday's game, including one play that led to a big gain after he fell down. He believes that these mistakes will ultimately provide as a learning experience.
"I had a couple of mental mistakes," Rowe said. "But I can learn from that. It wasn't anything too dramatic so I'll get better from that next week."
Rowe admits that it's more of a technique thing than anything else, and that would seem to make a lot of sense. Rowe played outside cornerback and safety at Utah in 2014. He was not a nickel cornerback.
"That'll just be a quick technique change," Rowe said. "On that double-move, I didn't get my foot in the ground and that's why I slipped. I saw the double-move coming and just didn't plant my foot in the ground just in time.
"It's nothing too dramatic that would make me think 'I have to work on this the whole year,' it'll just be something quick."
Rowe will continue to work as the Eagles' slot cornerback and he is likely to open up the regular season in that role. The Eagles have gone through measures to improve their secondary this offseason. While it's starting to look like Walter Thurmond will be an excellent addition at safety, the jury is still out on the cornerback position.
(h/t True Jersey)