Rosenthal: Return to Dodgers could be an option for unsigned Howie Kendrick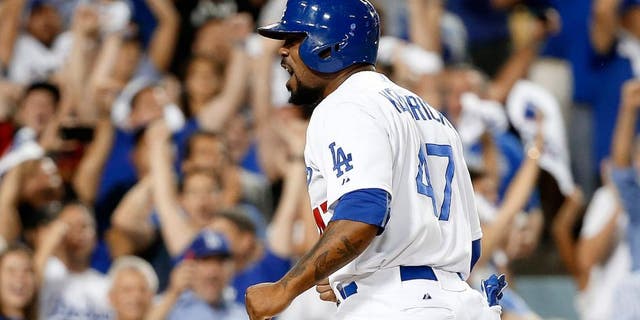 NEWYou can now listen to Fox News articles!
Howie Kendrick remains unsigned with spring training just a few weeks away. But a reunion with the Los Angeles Dodgers could be a possibility, according to FOX Sports Insider Ken Rosenthal.
Kendrick rejected the Dodgers' qualifying offer (worth $15.8 million for the 2016 season) in November, making him a free agent. However, his value on the open market likely has been affected by the fact that any team that signs him must give the Dodgers a draft pick as compensation.
Kendrick, 32, hit .295/.336/.409 with nine homers and 54 RBI in 117 games in his first season with the Dodgers in 2015. He spent the previous nine seasons with the Los Angeles Angels.
The Dodgers currently plan to use veteran Chase Utley and 24-year-old Enrique Hernandez at second base.
Three other players who turned down qualifying offers from their previous teams also remain unsigned: shortstop Ian Desmond, right-hander Yovani Gallardo and outfielder Dexter Fowler.