Rosenthal: Orioles trying to move RHP Bud Norris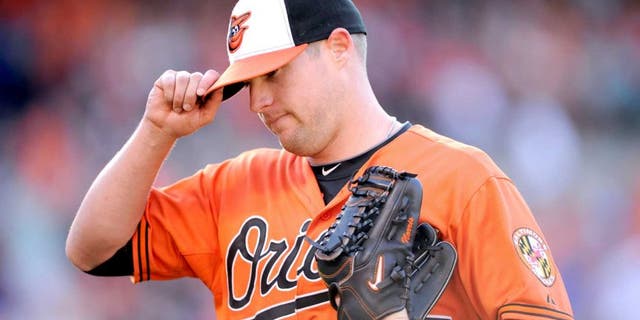 Before the game on Wednesday, Baltimore Orioles GM Dan Duquette said the team will be buyers at the deadline.
One problem with that is that there is no room on the roster to get the pitchers he wants. The solution? Trade one.
Bud Norris is reportedly on the trading block amid a rough season. He was moved to the bullpen after 11 starts and owns a 6.82 ERA overall heading into Wednesday's games.
Before this year, however, he had the reputation of a solid back-of-the-rotation arm. He might make sense to a team if the Orioles were willing to eat the majority of his remaining salary.
This is the final year of a two-year contract he signed with the Orioles before the 2014 season.