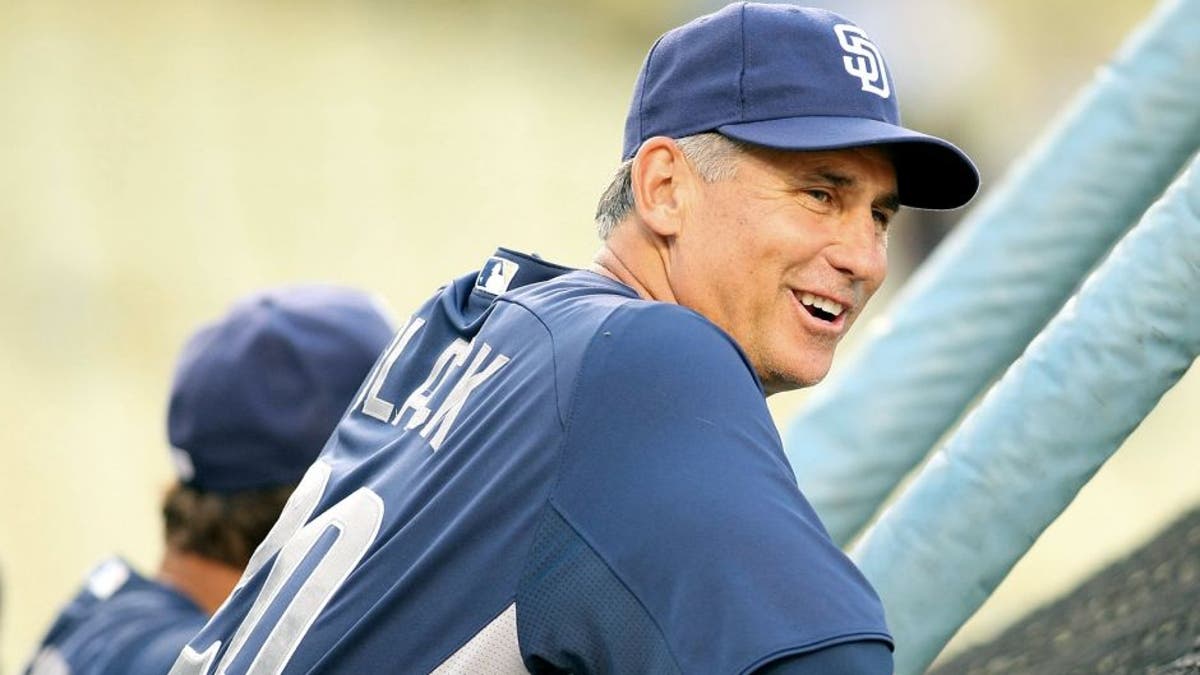 Bud Black talks with his coaching staff during batting practice before a game at Dodger Stadium. Victor Decolongon Getty Images
There's a chance Bud Black could be managing an NL West team again in 2016.
According FOX Sports' Ken Rosenthal, the Los Angeles Dodgers will interview Black after he and the Washington Nationals failed to agree on terms for him to manage in Washington, D.C.
Black's prior managerial experience came with the San Diego Padres, whom he managed for eight-plus seasons before being fired a third of the way into the 2015 season.
The 2010 NL Manager of the Year led the Padres to a 649-713 record while in San Diego.
Rosenthal's report on Tuesday was preceded by news that the Dodgers have already interviewed former outfielder Dave Roberts for their managerial vacancy.
With a handful of other rumored candidates, including in-house candidates Gabe Kapler, who is considered the front-runner for the position, Tim Wallach, and Ron Roenicke, Rosenthal reports that the Dodgers are "about halfway" into the interview process, which could include as many as 10 candidates.