Rory McIlroy makes this 357-yard uphill drive look effortless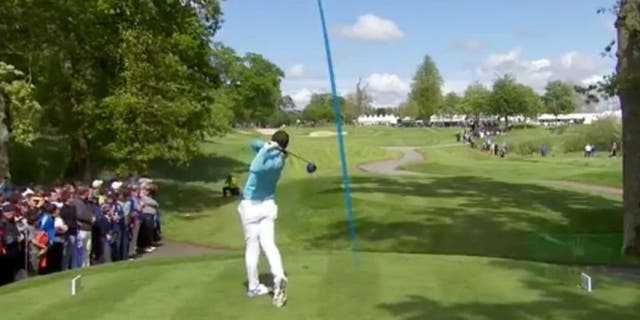 NEWYou can now listen to Fox News articles!
Rory McIlroy has fallen somewhat under the radar recently given the immense success of Jason Day and Jordan Spieth. He's still one of the best golfers around, though. Let's not forget he's No. 3 in the World Golf Rankings.
He's taken his talents across the pond to the Irish Open this week where he hit an eye-opening drive 357 yards. What was most impressive about it is that the ninth hole is uphill from the tee box to the fairway, and the wind appeared to be in his face.
McIlroy made birdie, just the fourth of the day at No. 9, after leaving himself with a 104-yard wedge into the green. He's currently tied for second through 15 holes.