Rory McIlroy, best in the world, sees himself as just part of a team at Ryder Cup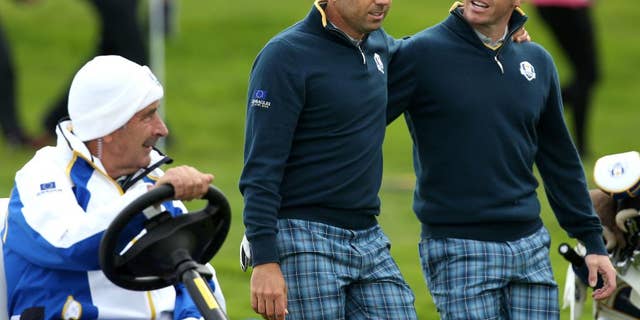 GLENEAGLES, Scotland – Rory McIlroy is No. 1 in the world of golf. At the Ryder Cup, he sees himself as just one of 12 players.
McIlroy and the rest of the Europeans are clearly tired of hearing how their top players are being targeted by the Americans at Gleneagles. The concept is nothing new. For years, Tiger Woods was seen as the player everyone wanted to beat. Woods is not at the Ryder Cup for the second time in six years because of injury.
That target now falls on McIlroy and Ian Poulter.
McIlroy won the last two majors. Poulter is 7-1 in the last two Ryder Cups.
Even so, McIlroy says they are but one-sixth of Europe's team. McIlroy says Europe has 10 other players just as capable this week.