Rookie Tyler Lockett projected to make 2015 All-Pro Team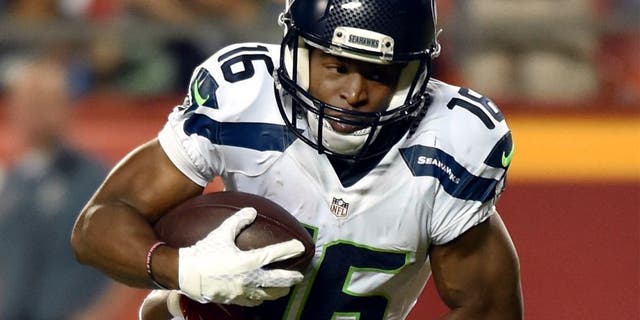 Rookie Tyler Lockett made his name known in the Seahawks first preseason game.
One NFL expert believes he's the real deal, projecting Lockett to be make the 2015 All-Pro Team as a returner.
Per NFL media analyst Elliot Harrison of NFL.com: "It's always fun to place a rookie somewhere on the All-Pro squad. Last year, Zack Martin made the official team. How about this Seahawks true freshman at returner? Lockett could be key for an earthbound Seattle offense, which will benefit from the brand of explosion this guy has displayed in the preseason."
Through two preseason games, Lockett has three receptions for 42 yards and five kickoff returns for 205 yards, including the 103-yard kickoff return in the preseason opener.
It's still early, but Lockett has been as good as advertised.
(h/t NFL.com)