Rookie Chase Elliott facing elimination with maturity beyond his years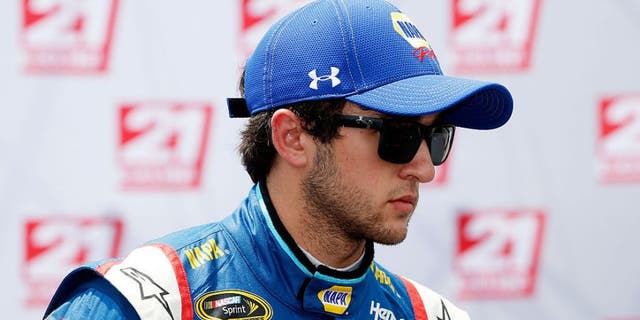 NEWYou can now listen to Fox News articles!
In all likelihood, Chase Elliott's dream of winning a NASCAR Sprint Cup Series championship in his rookie season will come to an end on Sunday at Talladega Superspeedway.
The math is pretty simple: Elliott enters the Hellman's 500 at Talladega 12th in points and, barring some weird set of circumstances, needs to win or face elimination from the Chase for the Sprint Cup Round of 12.
Elliott's Hendrick Motorsports Chevrolets have been very fast in the Chase but his luck has been rotten: The second-generation driver finished third in two of the first three Chase races, but got wrecked out at Charlotte in an accident that wasn't his fault and then had a freak tire rub at Kansas.
After finishing 33rd at Charlotte and 31st at Kansas, Elliott is 12th in points, 25 points out of eighth place. Now, it's time to win or wait until next year, but Elliott has a remarkable level of maturity for someone who won't even turn 21 until late next month.
Friday at Talladega, Elliott said the surge in performance in his Hendrick Motorsports Chevrolets has outweighed the disappointment of his bad luck of late.
"You hate to have things go like they have, but I think I'm more encouraged by the way we have been running," said Elliott. "At the end of the day that is the most important thing."
That's a pretty enlightened attitude given the misfortune Elliott has endured over the last two races, both of which he could have won and maybe should have won.
And while Elliott is still winless in his first season, you get the feeling he'll break on through sooner rather than later, especially now that the performance of Hendrick Motorsports has picked up as a whole.
"I'd rather be good any day rather than lucky," said Elliott. "If you're good, you can try to work your way through some things and deal with it as they come.
"To me, the biggest piece is trying to maintain and control the things you can before you show up every weekend and throughout the race," said Elliott. "It's just part of it some days."
Or as we like to say, you'll have that in big-time auto racing.