Ronda Rousey to be first MMA fighter to host 'Saturday Night Live'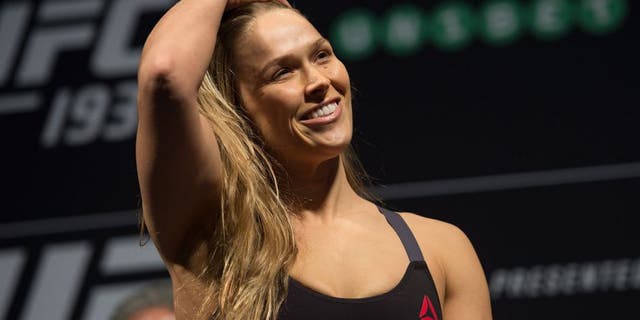 Ronda Rousey will re-emerge in the limelight in a big way by hosting "Saturday Night Live" on Jan. 23. NBC announced on Tuesday morning that the former UFC champ will will host it's flagship sketch comedy show.
Rousey will become the first MMA fighter to host the late-night show. The Rowdy one has largely been absent from public view since getting knocked out and losing her bantamweight world title Nov. 15 to Holly Holm in Melbourne.
Rousey has acted in several big Hollywood movies in recent years, including "Furious 7". She is also set to star in a remake of "Road House".
Leading up to her last few title fights, Rousey has appeared on several late-night shows as a guest. Who can forget her nearly taking off "Tonight Show" host Jimmy Fallon's arm this fall?
Rousey's sharp wit and smarts should serve her well on "SNL". It looks as though the entertainment industry's fascination with the Olympian has not faded much, if at all since her first professional loss, and we're glad to see that.