Ronda Rousey posts 'Rocky' quote after her boyfriend's wife calls her out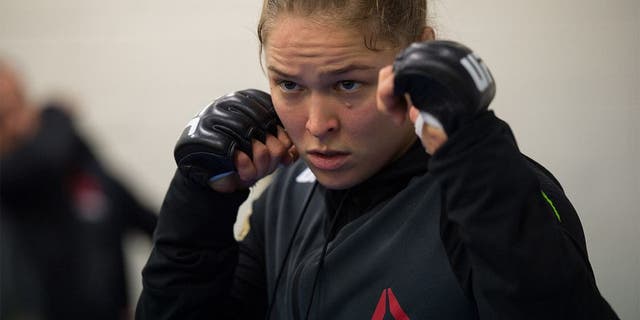 Ronda Rousey made headlines this past week when she was spotted wearing what looked like an engagement ring in promos for her appearance on "Saturday Night Live." The social media fuss got the attention of Jenna Renee Webb, the estranged wife of Rousey's boyfriend, fellow UFC fighter Travis Browne.
Webb, who has accused Browne of domestic violence against her, pointed out on Twitter that they're still married (pending the finalization of their divorce) and posted a meme mocking Rousey and her ring that has since been deleted (but you can still see it here).
"When he hits you across your pretty face, don't worry I'll be right here to say #IToldYouSo," Webb wrote.
Rousey's reps have denied the ring was real or that she's engaged. Meanwhile, Rousey took to Instagram, posting a quote from the film "Rocky Balboa" about getting hit that could be a veiled message to Webb. Or just another motivational message from the former champ. You be the judge.