Ronda Rousey is the new face of Carl's Jr. commercials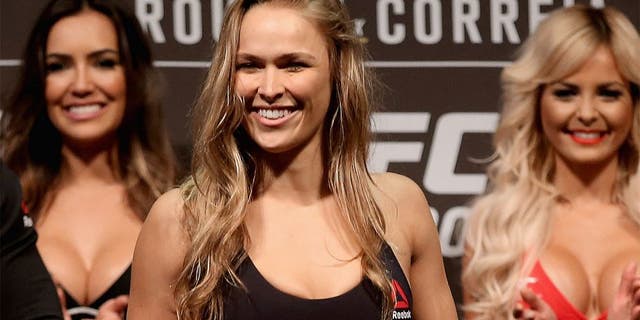 Ronda Rousey has conquered every foe inside the Octagon and it looks like she's about to tackle another major endorsement outside of the cage as well.
In just a few short weeks, Rousey will debut in a new series of commercials for Carl's Jr., a fast-food burger chain well known for some of the raciest advertisements on TV.
In the past, Carl's Jr. has used models like Kim Kardashian and Paris Hilton dressed in next to nothing hocking their burgers in commercials that were generally met with a collective groan from the television audience watching at home.
After taking a public relations beating, Carl's Jr. decided to fight back with a brand new advertising campaign that will focus on the baddest woman on the planet instead.
The fast-food chain confirmed to Eater.com that Rousey will be the new face of the company's commercials with the first spot debuting in a few weeks.
Rousey has become one of the most talked-about athletes in all of sports in recent years and her fight on Saturday night at UFC 190 that ended in just 34 seconds generated over 934,000 messages on Twitter while leading the promotion to some of the best numbers of the year, according to UFC president Dana White.
Rousey signed an apparel deal with Reebok last year, and now it looks like she'll be the face of Carl's Jr. for the foreseeable future as well.
Look for Rousey's commercial to debut at some point in late August.