Ronda Rousey had a hot Valentine's date with a girlfriend and her dog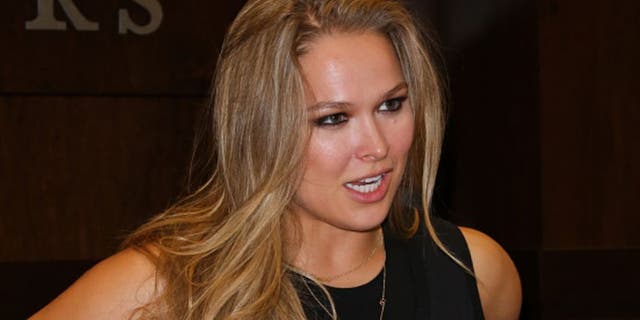 Ronda Rousey has been pretty busy lately with the official release of this year's SI Swimsuit Issue, which features Rousey as one of three cover models.
That left little time for Rousey to have an extravagant Valentine's Day.
So instead, Rousey had a "galentine's evening" with one of her girlfriends and her dog, Mochi.
The friend in the photo is fighter Marina Shafir, and if her Instagram is any indication, it looks like she was dogsitting for Rousey over the weekend.
As anyone knows, sometimes fancy nights out are overrated and all you really want to do is stay at home in sweats and kick it with the dog, so this makes perfect sense.