Ronda Rousey gets romanced in preparation for 'Saturday Night Live'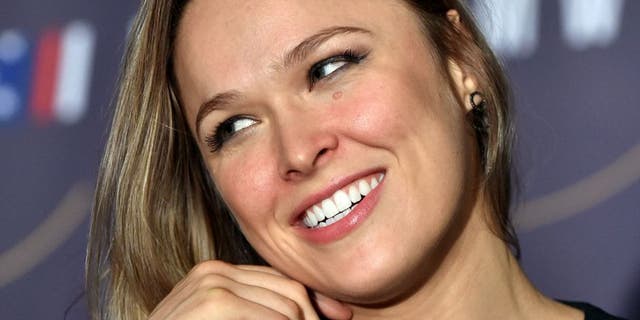 It looks like Ronda Rousey is ready for her hosting gig at "Saturday Night Live" this weekend after tossing one of her co-stars on his head after a few romantic advances to promote her appearance.
Rousey is the first mixed martial artist to ever host the long-running series and she got warmed up to doing comedy by going a few rounds with Beck "The Wreck" Bennett.
Bennett's attempts at romance with Rousey will likely end with him in the hospital rather than a date with the former UFC champion, but he certainly gets points for effort.
Rousey is dipping her big toe into real comedy for the first time this weekend with her "Saturday Night Live" job and that will only help as she gets ready for another starring role in a new movie she will be doing with former SNL star Tina Fey.
Rousey will star in "Do Nothing B---hes" with Fey in a new movie that was just picked up recently to add to her growing resume of roles including "Fast and the Furious 7" as well as the upcoming "Road House" remake.
Check out the video to see if "The Wreck" was able to put any moves on Rousey that worked or if he's going to be calling in sick on Saturday night rather than take another beating from the Olympian and UFC superstar.
Rousey hosts the show along with musical guest Selena Gomez.