Ronda Rousey congratulates Holly Holm on her win to open 'SNL'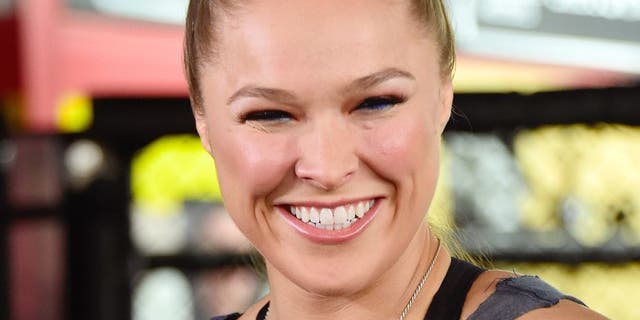 Before she officially kicked off her hosting duties on "Saturday Night Live" this week, Ronda Rousey took time to congratulate Holly Holm on her victory at UFC 193 this past November.
Rousey is only the third women's athlete -- and the first mixed martial artist -- to ever grace the stage of the famous sketch comedy series as a host.
Just after walking out for her introduction, Rousey admitted this was the first time she's personally addressed her fans since getting knocked out by Holm and losing the UFC women's bantamweight title.
Still, Rousey did it all with a smile on her face as she finally congratulated Holm on a job well done.
"This is the first time I'm talking to my fans since I lost to Holly Holm in November, which, by the way, was a fight Holly deserved to win. And I just wanted to take a minute to sincerely congratulate her," Rousey said to the audience.
Rousey didn't stick around on the night of the fight to talk to anyone after she was taken to a local Australia hospital to have her lip examined after it was split during the fight with Holm.
Since then, Rousey has only talked a handful of times but up until now hadn't actually congratulated Holm on her victory.
For her part, Holm told FOX Sports back in December that she wasn't upset that Rousey hadn't said much of anything about her win since the fight and she didn't hold any ill will towards the former champion.
"I think if somebody doesn't want to say it or it's obviously affected her in a different way. She hasn't really reacted this way to a fight before and so I know it's just a lot of emotion," Holm said. "It's really nothing on me. I don't want to lose any sleep over it, lose any energy over it."