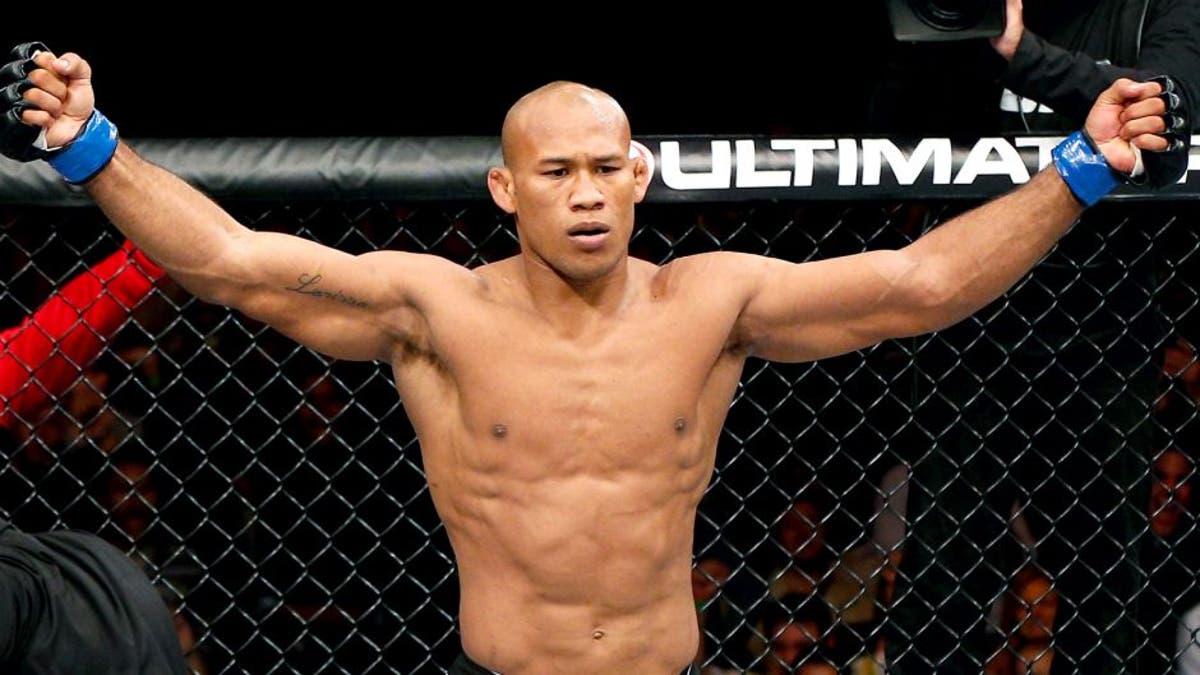 UFC middleweight Chris Weidman knows he's defending his title against Luke Rockhold, next. Rockhold knows that he's getting the next title shot.
Ronaldo "Jacare" Souza still isn't convinced that Rockhold is the number one contender, however. In part, that's because he doesn't feel that Rockhold's most recent win - over former light heavyweight champion Lyoto Machida in April - was very impressive.
"I think he got the number one spot with the way he defeated Lyoto," Souza said recently.
"He did a wonderful job against Lyoto. It was impressive, but Romero did the same thing because Lyoto is not in a good stage right now. Unfortunately, he's not doing well recently, and that's why Rockhold and Romero did what they did. And when I get Romero, I will prove that."
After Machida lost to Rockhold, "The Dragon" fought Yoel Romero in June by knockout. So, what Souza is saying is that beating Machida is no longer a very big deal.
Ouch. Perhaps if Machida gets back on track with a couple wins he'd enjoy correcting his fellow Brazilian's opinion.
For the time being, Souza is hoping that Rockhold finds some unexpected bad fortune and that he gets to step into the role of Weidman's next challenger. "Sooner or later I will be the title contender, no doubt. Things happen pretty fast in the UFC," he said.
"I will only know if Rockhold will really fight Chris Weidman when he signs the contract or the UFC announces it, or I'm next."
If and when the jiu jitsu black belt does get to fight for UFC gold, he promised that he'll be ready. "I will be the next UFC champion, no doubt about it," he went on.
"I'm training for this. I achieve every goal I had in my life, and it won't be different with the UFC. Whoever steps in front of me will be taken down, and if I have to do one more fight before the belt I will fight, and I will win. I will get the submission or the knockout."
Actually, Souza's ambitions are not limited to the middleweight division. If the UFC comes calling with a good fight at light heavyweight, he'll take it.
"I will always be ready to become the champion," he concluded.
"I'm a fighter. If the UFC sets a date with any opponent at 185 or 205 pounds, I will be ready to become the champion."