Ronaldinho joins 'Kickboxer' reboot cast alongside Mike Tyson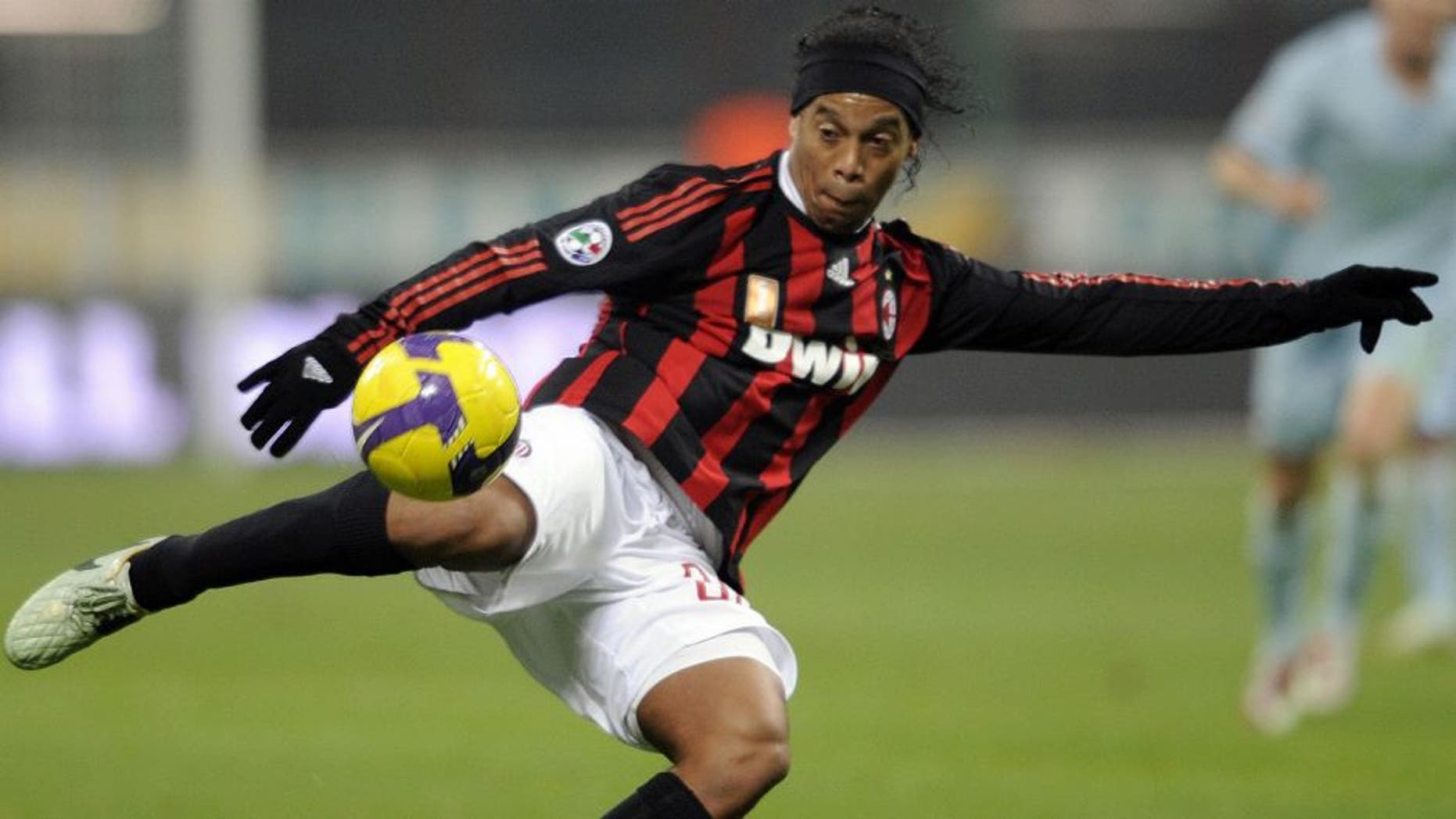 With his professional soccer career reduced to what amounted to glorified cameos and publicity stunts, last appearing in a professional match for Fluminense in 2015, Ronaldinho might finally have found his next calling: acting.
The Brazilian legend is joining the cast of "Kickboxer: Retaliation," according to the Hollywood Reporter. The film is the second act of a trilogy reboot of the 1989's "Kickboxer."
Jean-Claude Van Damme won't reprise his role as Kurt Sloane, instead giving way to Alain Moussi, who took over the role in the yet-to-be released "Kickboxer: Vengeance."
Per THR, Ronaldinho is set to play "Ronaldo, an imprisoned expert martial arts kicker who shows Moussi how to refine his deadly kick." It gets better -- Dinho joins a cast that also features boxing legend Mike Tyson and UFC's Paige VanZant.
Of course, producers have admitted they're looking to cash in on Ronaldinho's prolific social media presence more so than his acting chops.
"In addition to his charisma, Ronaldinho also brings with him 66 million social media followers from all parts of the globe, producer Rob Hickman told THR. "Those numbers are an element that a lot of traditional movie stars can't offer and when we market the film, is something that will be invaluable."
That being said, it all sounds like a winning formula to us. This movie HAS to be great.
MORE FROM FOX SOCCER: