Ron Rivera: I'd be thrilled if teams come calling about coordinators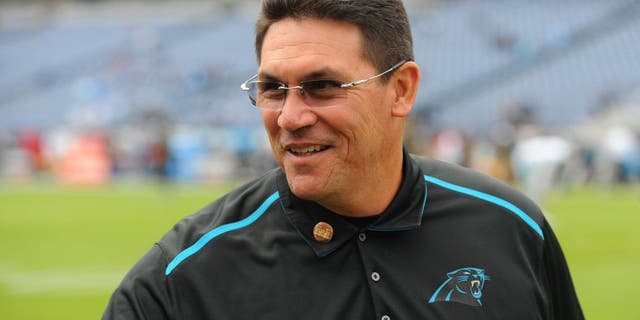 Ron Rivera isn't the type of coach to keep his assistants from potentially taking advantage of a great opportunity.
When the topic of both offensive coordinator Mike Shula and defensive coordinator Sean McDermott possibly being called about head coaching vacancies came up, Rivera was all for allowing it.
Via David Newton of ESPN:
"If somebody comes a calling, we'll certainly allow it to a happen," Rivera said Monday. "I'll be thrilled for them if somebody does call."
To top it off, while all three coaches are obviously focused in on the playoffs currently, Rivera said he'd allow the coaches to interview when they want to.
"I've told the guys it's up to them," Rivera said of when Shula and McDermott might want to interview. "If it's something they want to do, I'd be happy to support them."
It's obvious that Rivera is a laid back guy, but also one who loves to see people around him succeed. When your team goes 15-1, it's not surprising in the slightest to see both the offensive and defensive coordinators of the team getting interest from other teams for their coaching vacancies.