Romo reportedly buys drinks for ticket holders of canceled fantasy event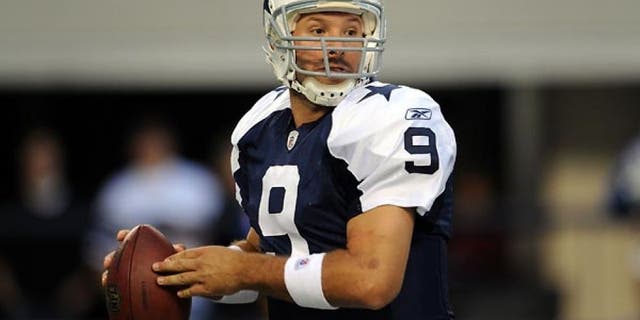 Tony Romo made the best out of a bad situation.
The Dallas Cowboys star quarterback, whose fantasy football convention was nixed by the league, invited around 200 ticket holders to a champagne lounge in Caesar's Palace in Las Vegas as part of a make-up call, according to TMZ.
Romo not only bought drinks for those who traveled to the revamped event, but gave each signed posters and video-chatted with the group, according to the report.
The NFL nixed the event because it was scheduled to take place in a casino, saying the gathering violated league rules.
Romo came up in the clutch, at least this time.