Romo and Cowboys jump ahead of Sanchez, Eagles early, hang on to take NFC East lead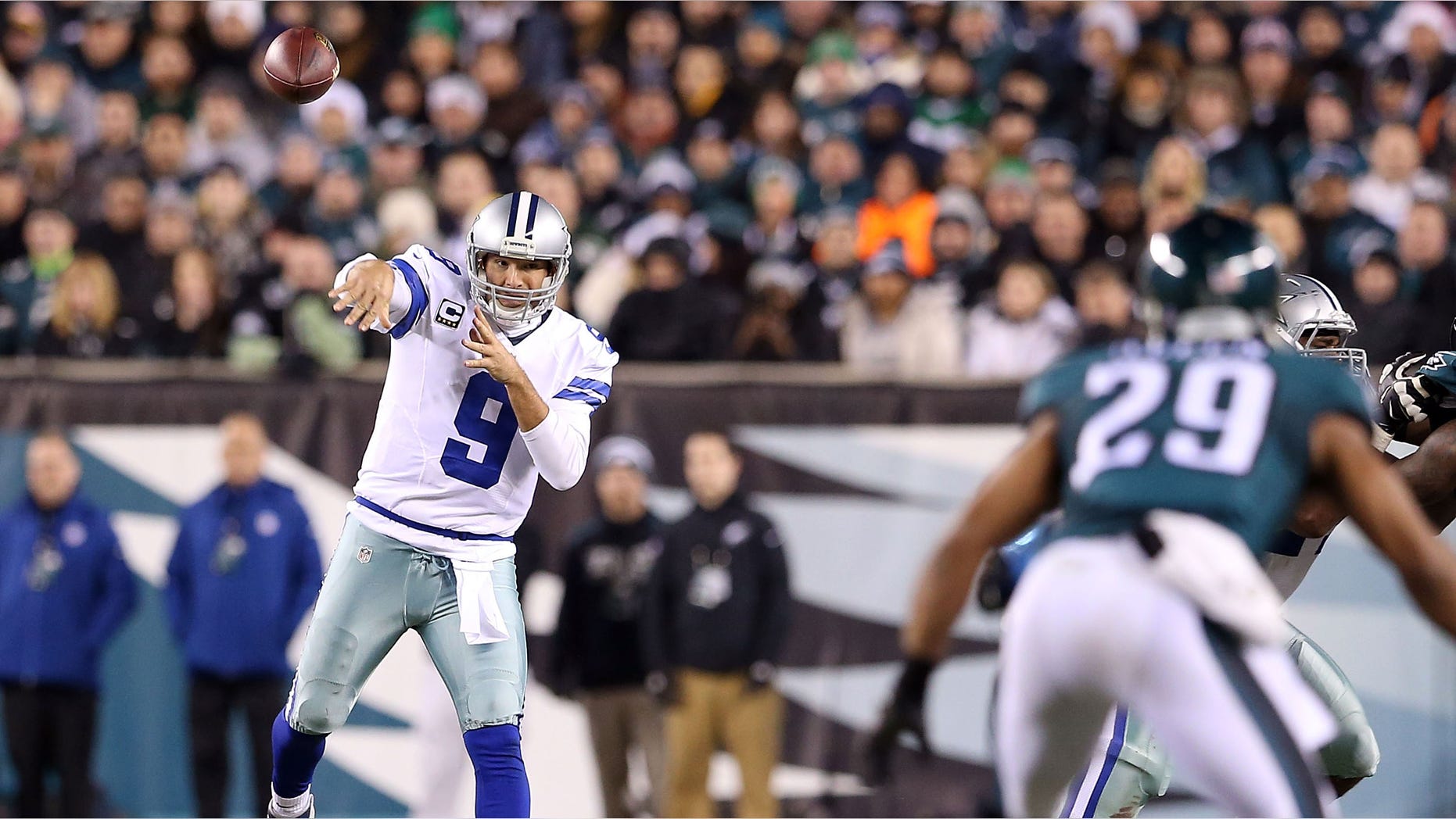 When the Philadelphia Eagles hosted the Dallas Cowboys on Sunday night, it was only the fourth time that two NFL teams met up with Mexican-American quarterbacks at the helm – all of them involving the Dallas Cowboys and Tony Romo, who had been winless in those games.
For a while it looked like they would fold again, letting a 21-0 second quarter lead vanish. The Cowboys scored three touchdowns in the first 18 minutes, including two TD passes from Romo to wide receiver Dez Bryant.
But Philadelphia rallied behind quarterback Mark Sanchez. Chris Polk had touchdown runs of 1 and 5 yards and Darren Sproles ran in from the 1 to give the Eagles a 24-21 lead late in the third quarter.
Romo and the Cowboys were able to answer quickly with two touchdowns in a 2:51 span.
DeMarco Murray scored on a 2-yard run to cap a 78-yard drive. After J.J. Wilcox intercepted Sanchez's pass, the Cowboys started the fourth quarter at the Eagles 42. Romo then hit Dez Bryant in stride for a 25-yard scoring pass.
"Having a guy like Dez makes it easy to throw to spots that he can go get it," Romo said. "Just lucky to have him."
Bryant had a career-best three touchdown receptions for the night and Murray had a pair of TD runs to help the 10-4 Cowboys move ahead of the 9-5 Eagles into first place in the NFC East.
"We believed in one another, and I think that's the key to victory," Bryant said. "Believing in one another and just trying to come out and execute the plays the best way that we possibly can, and we did that."
Bryant couldn't wait for this game after being held to 73 yards on four catches in the first meeting. After that game, he called Philadelphia's secondary "cheap."
There were a few heated exchanges with Eagles safety Malcolm Jenkins before and during Sunday night's game. Bryant came back twice after Jenkins walked away from him, and it wasn't immediately clear why the two were arguing.
"Just great competitors going at it, that's all," Bryant said.
Bryant finished with six receptions for 114 yards. He beat cornerback Bradley Fletcher on each of the TDs.
"I just had a terrible game," Fletcher said.
Romo threw for 265 yards on 22 of 31 passes, and Murray ran for 81 yards on 31 carries.
Sanchez finished 17 of 28 for 252, but he was intercepted twice.
Based on reporting by the Associated Press.