Roller-coaster Jets off to 3-3 with inconsistent performances by Geno & Co.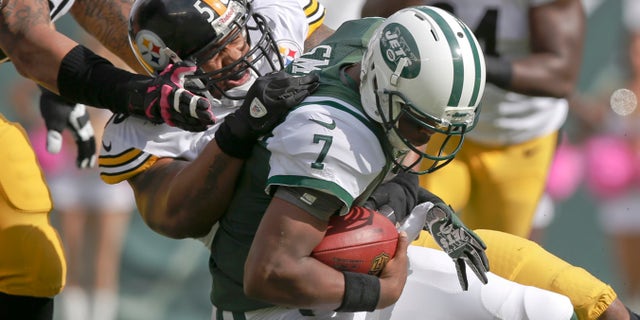 FLORHAM PARK, N.J. – The New York Jets were looking like anything but a playoff contender.
Then, they pulled off an upset victory last Monday at Atlanta and the postseason didn't seem so silly a notion. Now, they're right back where they were after a disappointing loss to Pittsburgh.
And, this all came within the past week.
It has been a roller-coaster season for Geno Smith and the Jets, who are 3-3 and searching for some consistency.
Are they more the team that couldn't get much going against Tennessee two weeks ago or Pittsburgh on Sunday?
Or, are the Jets more the team that squeaked out a stunner against the Falcons?
Rex Ryan will find out soon as New York takes on three straight first-place teams, starting against New England on Sunday.
___
AP NFL website: http://www.pro32.ap.org