Roll Tide: Alabama's broken 2011 trophy sells for $105G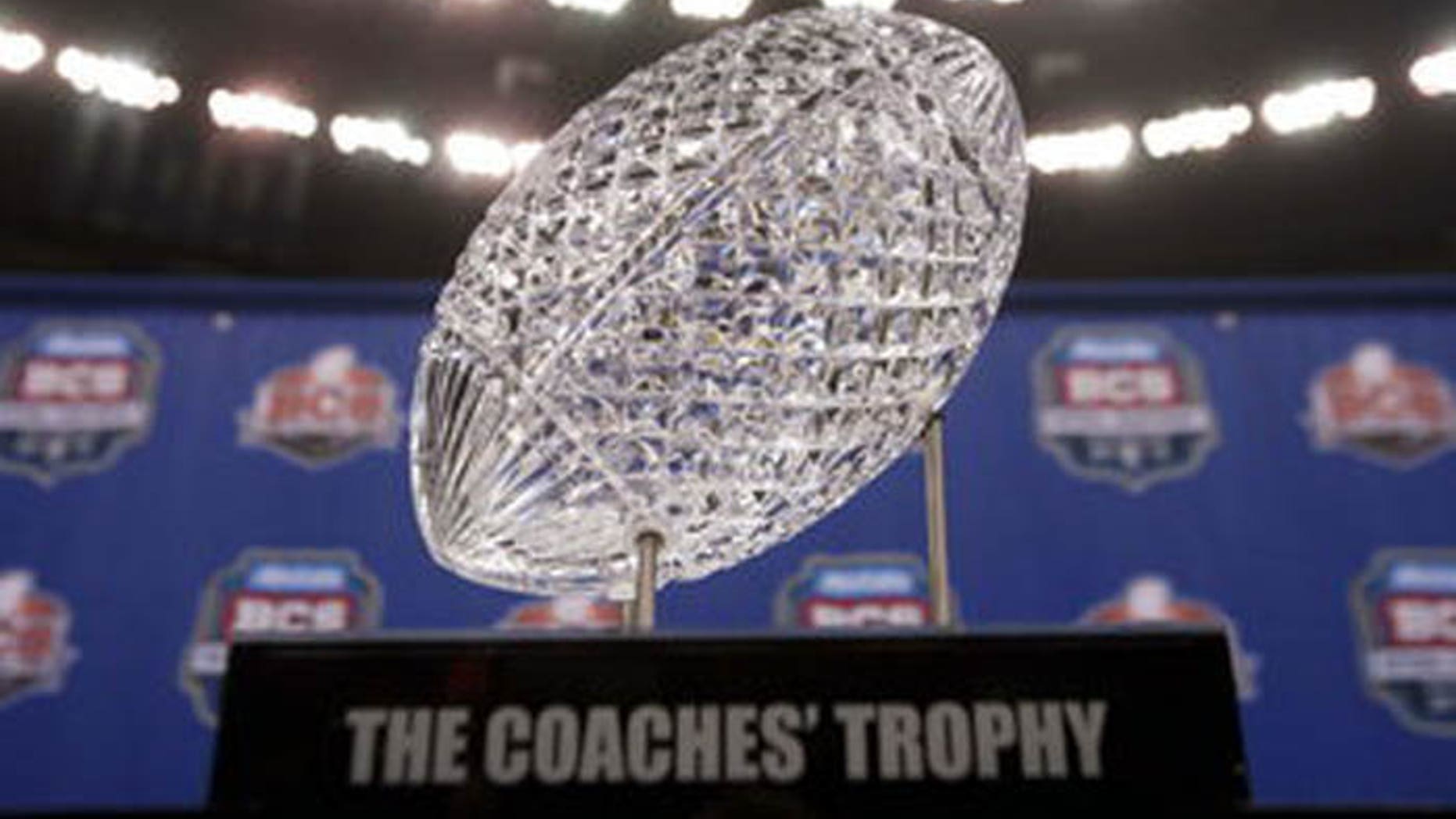 When Carleton Tinker, the proud father of University of Alabama long snapper Carson Tinker, accidentally knocked over the Crimson Tide's national championship trophy, who knew he was actually tripling its value?
The Waterford crystal, football-shaped trophy, awarded for winning the 2011 college football title, was valued at $30,000, and insurance covered it. But someone scooped up the broken shards, placed them in a bowl and the school auctioned them off a year later at its annual celebrity golf tournament auction on Sunday, fetching a staggering $105,000, according to a tweet from TideSports.com's Cecil Hunt.
Last year, after Tinker accidentally knocked the trophy off its base at the storied school's practice facility, he told ESPN.com he was at a loss as to how it happened. New recruits were picking up the eight-pound award, no doubt wondering what it might be like to help the school win more of them
"I'm not really sure how the thing fell off," Tinker said. "I didn't walk away with it. I set it back down on the stand and turned to walk away, and had my back away from the trophy when I heard it tumble. So I looked back at it.
"In my mind, it was slow motion," Tinker continued. "As it rolled off the top of the trophy case onto the table onto the floor. I'm not sure if I bumped the table when I turned around, or if my foot caught on the large tablecloth they had draped and puddled on the floor. That's exactly what happened."
Fans may wonder why the school even bothered to replace the broken award, given its burgeoning trophy case. The school has won 15 college football national championships, including a stunning three of the last four.