Roland has 4 TDs as No. 19 Oklahoma State runs past Iowa State 58-27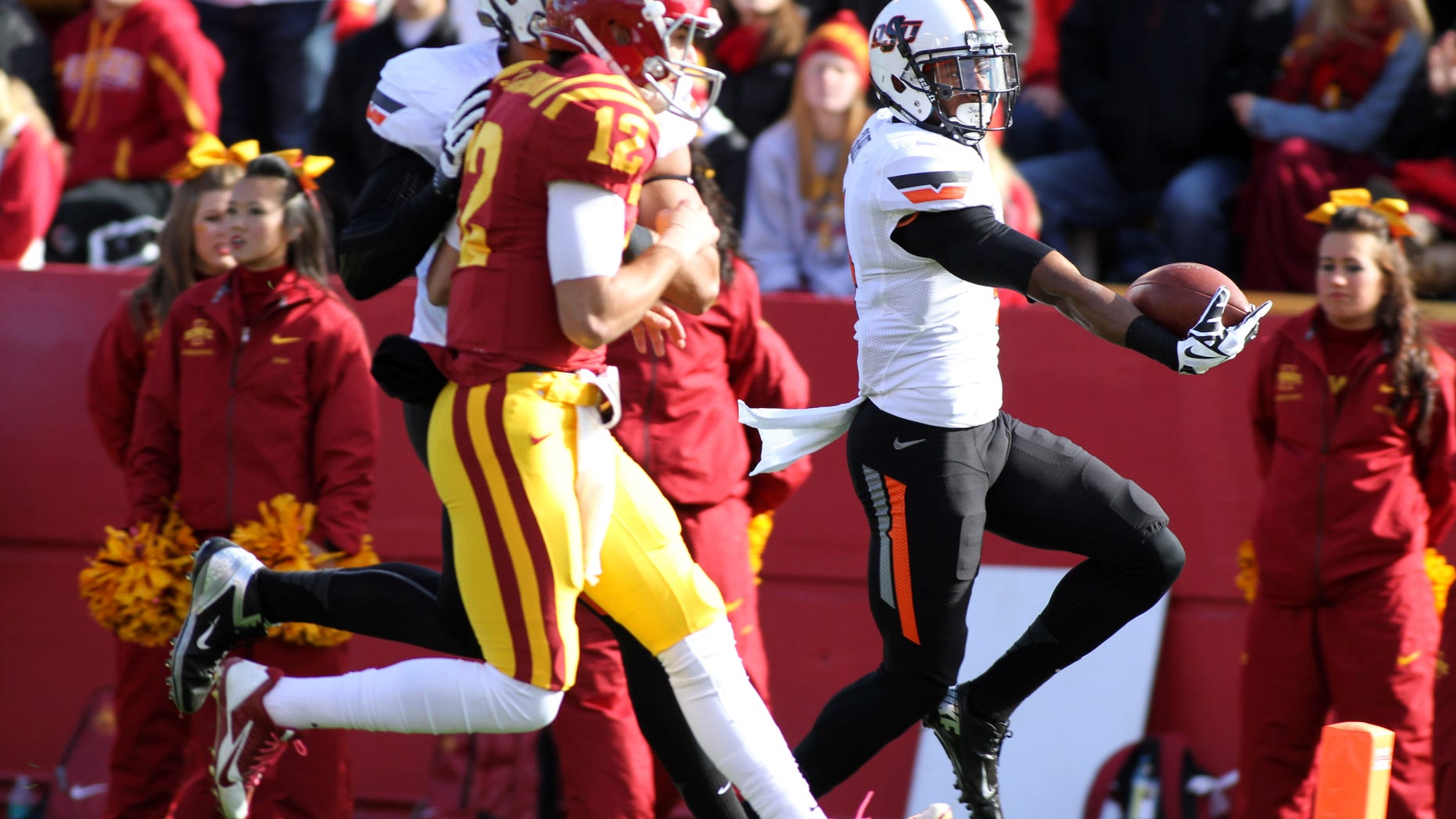 AMES, Iowa – Desmond Roland ran for a career-high 219 yards and four touchdowns and 19th-ranked Oklahoma State routed Iowa State 58-27 on Saturday for its third straight win.
Quarterback Clint Chelf had 163 total yards in his second start of the season for the Cowboys (6-1, 3-1 Big 12), who ran for a season-high 342 yards.
Oklahoma State scored 14 points in a 2-½ minute stretch late in the third quarter to extend its lead to 45-20. Roland ran 58 yards for his third touchdown of the day, and Tyler Johnson took a fumble 54 yards for a TD with 4:17 left in the third.
Sam Richardson had 95 yards passing and a touchdown for Iowa State (1-6, 0-4) before leaving the game late in the first half after an apparent blow to the head.