Roger Goodell's message to Chargers fans in San Diego: 'We're hurting, too'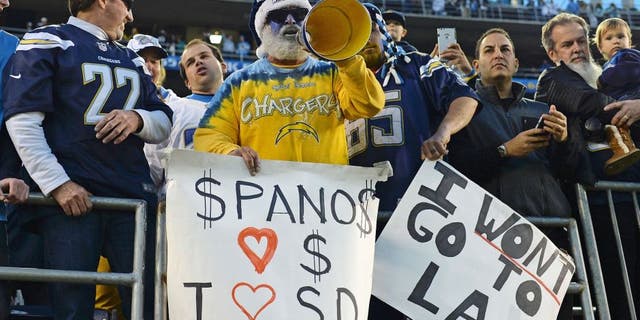 NEWYou can now listen to Fox News articles!
Reality set in for Chargers fans in San Diego on Wednesday, when their former team was formally welcomed to Los Angeles during a news conference and pep rally.
NFL commissioner Roger Goodell was on hand for the festivities and was asked what he would tell the fans in San Diego who are hurting following the loss of their team that called San Diego home since 1961.
"We're hurting, too," Goodell said, via 1090AM in San Diego. "We feel bad for the fans that are there because we know how much they supported the Chargers and that's why we all worked so hard to get that stadium fixed."
The Chargers are the second NFL team to move to Los Angeles in as many years, joining the Rams, who ended the city's 21-year NFL drought last offseason.