Roger Goodell on Laremy Tunsil: 'It's what makes the draft so exciting'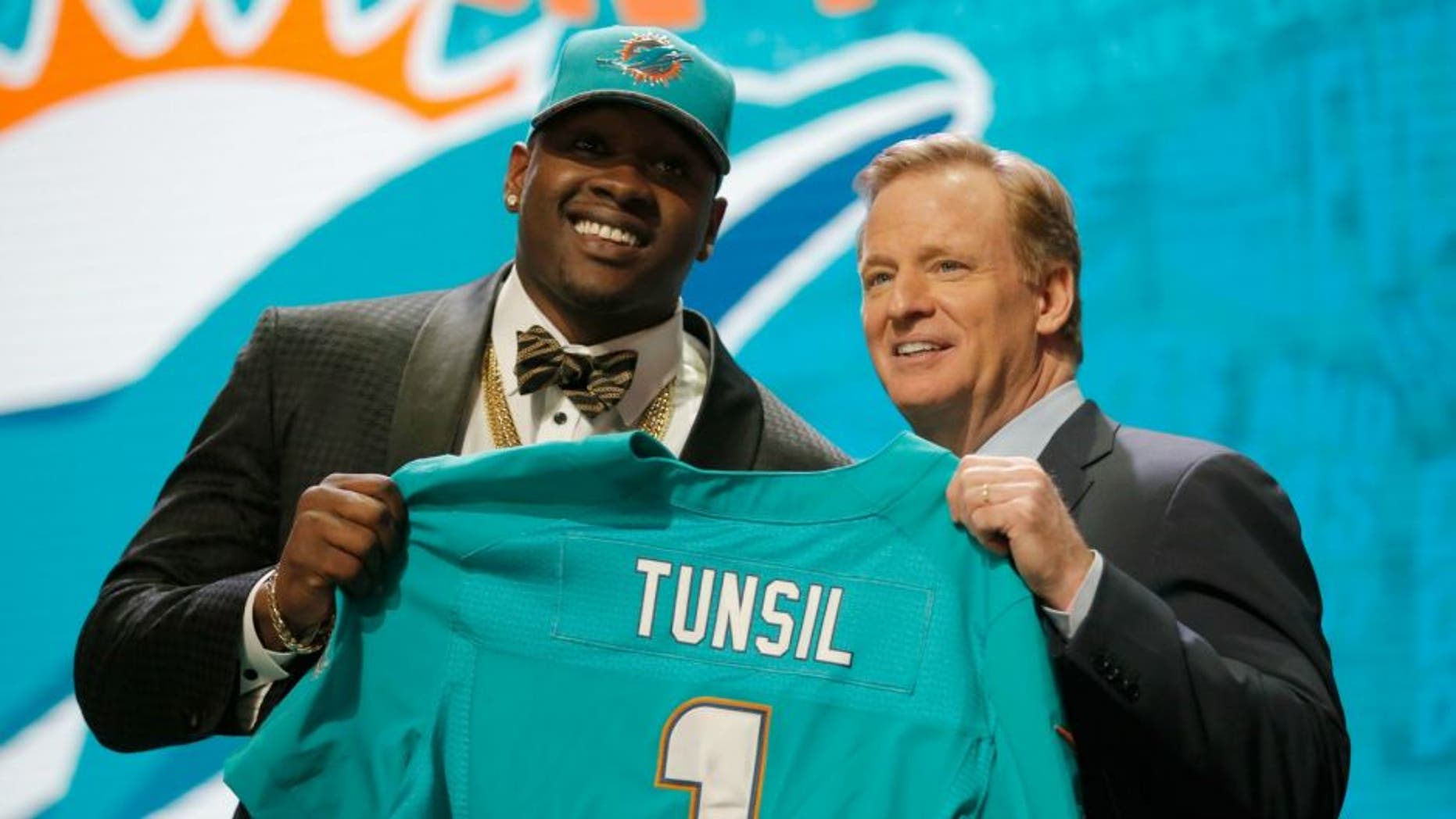 Laremy Tunsil was the biggest storyline to come out of the first night of the NFL Draft after a video of him smoking from a gas mask bong was tweeted from his hacked Twitter account. Additionally, he admitted to taking money from Ole Miss coaches after texts were posted on his Instagram account. The result was a tumble down draft boards for Tunsil and a possible steal for the Miami Dolphins at No. 13.
The situation was one of the strangest ever at the draft as it all unfolded right before our eyes as picks were being made. Roger Goodell obviously couldn't comment on the situation given the fact that he made 31 trips to the stage to announce each of the first-round selections, but he spoke about Tunsil on Friday morning.
"I think it's all part of what makes the draft so exciting," Goodell said on ESPN's Mike & Mike Friday morning. "Clubs make decisions. Sometimes they take risks, sometimes they do the right things. Sometimes they don't, and we'll see. Hopefully he is going to turn out to be a great young player."
That's not exactly the response you'd expect to hear out of the commissioner's mouth. Especially given the fact that Tunsil had what was supposed to be the best night of his life turn into a nightmare thanks to his social media accounts being hacked.
Additionally, the slide cost Tunsil millions of dollars after once being considered a potential No. 1 overall pick. Goodell's take on the crazy situation Thursday night is shocking, to say the least. And doesn't exactly show much remorse for a young player.