Roethlisberger hoping to 'tape it up' and play for Steelers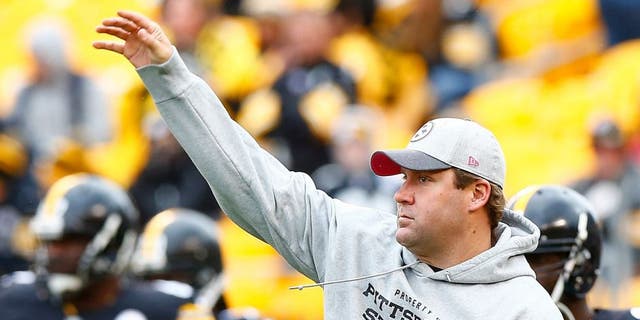 Ben Roethlisberger is hoping to suit up Sunday in Kansas City. Jared Wickerham Jared Wickerham/Getty Images
Steelers quarterback Ben Roethlisberger plans to test his injured knee as much as possible during practice this week, hoping it is well enough for him to play Sunday in Kansas City.
Roethlisberger told the Pittsburgh Post-Gazette that he plans to be a full participant when practice resumes on Wednesday. He practiced on a limited bases last week as he recovers from the sprained MCL and bone bruise in his left knee he suffered on Sept. 27 in St. Louis.
"We're going to tape it and brace it and I'm going to see what I can do," Roethlisberger said. "My plan is to go out Wednesday and practice. We'll see what happens. I know I've got to be smart about it. I've got to be able to defend myself. We're just going to take it day by day."
The initial speculation had Roethlisberger missing 4-to-6 weeks. This coming Sunday would be four weeks exactly.