Rodney Childers' son has perfect Stay Puft Marshmallow Man Halloween costume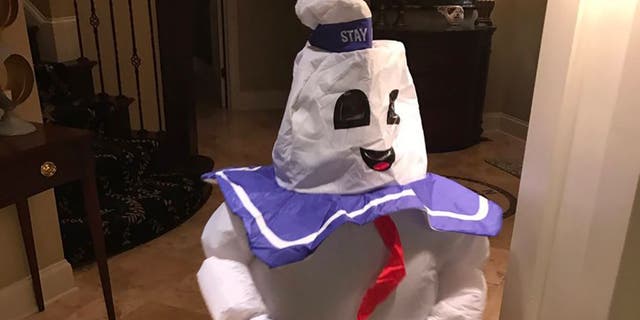 Halloween is 12 days away, but we already have a leader in the clubhouse for best costume, NASCAR kids' division.
Rodney Childers, crew chief for Kevin Harvick and the No. 4 Stewart-Haas Racing Chevrolet, shared this amazing photo and video of his son, Gavin, decked out in his best Stay Puft Marshmallow Man outfit.
Gavin definitely has it going on in this costume that's a throwback to the original "Ghostbusters" film. Excellent look, Gavin!