Rodman plans US-North Korea game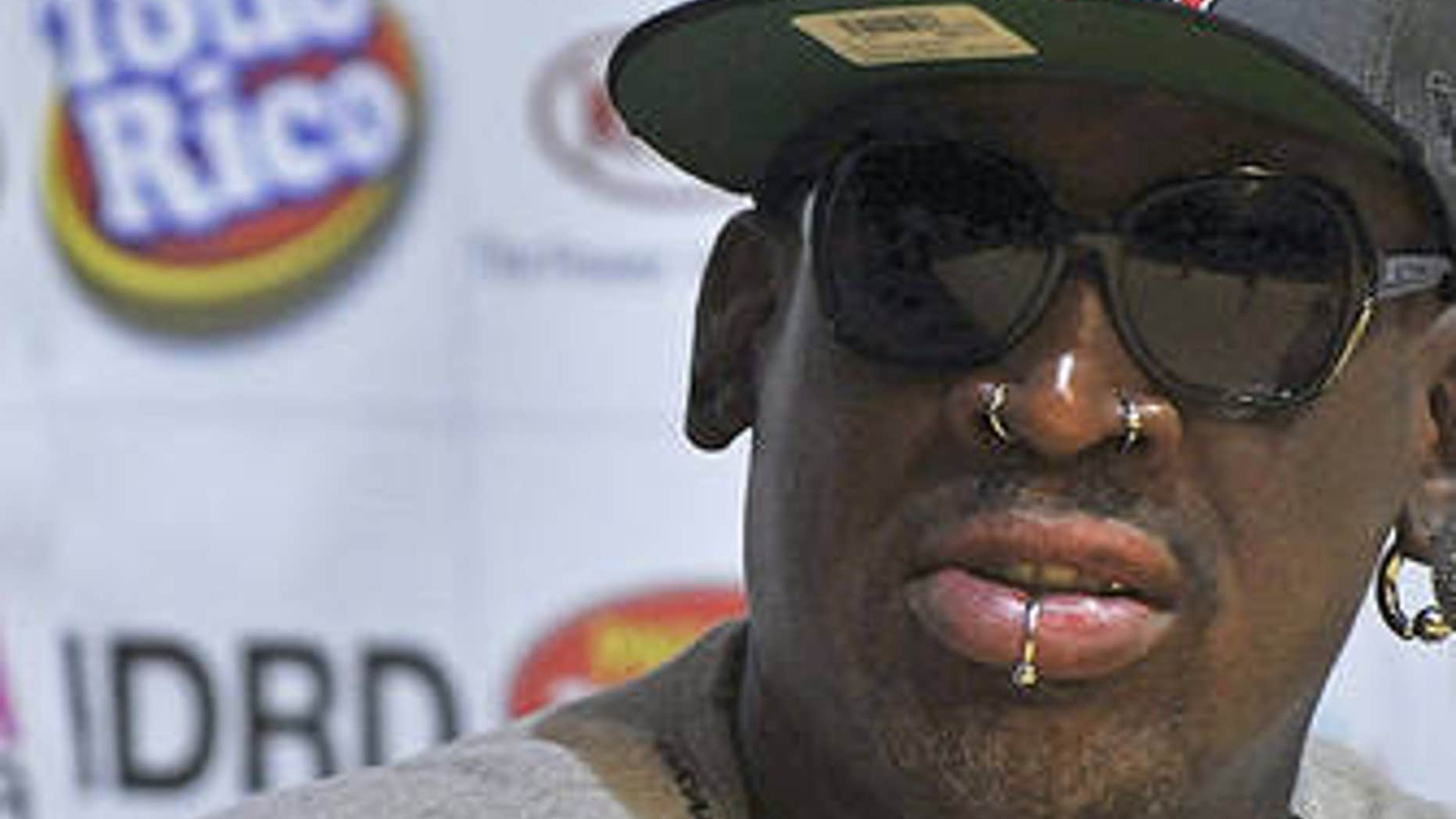 Dennis Rodman just got back from North Korea and he's already planning another trip.
And this one figures to be a lot longer than the five-day jaunt he just made .
Rodman held a press conference Monday morning to announce that he'll be training the North Korea basketball team for the 2016 Olympics.
That's not all, he also says he's arranged a game between North Korea and a dozen ex-NBA players from the United States. Better yet, he says the game will take place in January for Kim Jong-Un's birthday.
Rodman continues to say that his trips to North Korea are about "basketball diplomacy" and nothing else, but the fact that the press conference was sponsored by an Irish betting site (and Rodman wore their hat) makes us wonder.
It's a bizarre scene for sure, you can watch it below:
Video streaming by Ustream