Roddy White's divorce from the Falcons is getting ugly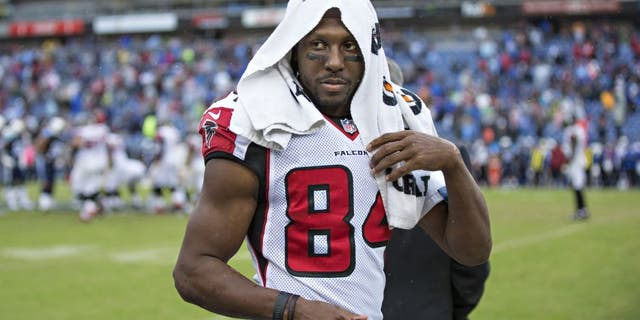 After 11 seasons, Roddy White's time with the Atlanta Falcons came to an end earlier this month. But it appears White is not happy with the way he believes it occurred.
White's agent went on the offensive Sunday, telling the Atlanta Journal-Constitution that Falcons offensive coordinator Kyle Shanahan was the one behind White's departure.
"There is one reason Roddy is no longer with the Falcons and it is Kyle Shanahan," Jonathan Feinsod told the AJC.
"Kyle forced the Falcons to choose between him or Roddy. This was not Roddy's choice. Over the last 11 years Roddy has played for four different head coaches. Four different offensive coordinators. Three different wide receiver coaches and one incredible owner. Their opinions of Roddy and his opinion of them would all be consistently positive. Roddy has had and continues to have an incredible professional and personal relationship with them all."
This comes one day after White teed off on Shanahan.
"What [Shanahan] expected from me and what I expected from him was totally different," White told ESPN. "I expected to play a bigger role in the offense, and that's what I wanted to do. But he didn't have that in his desires. He had other people that he wanted to play my role, so he wanted me to be out of the [offense]. That was the whole thing. And it is what it is. I can't do nothing about it. I can't change his way of thinking or anything like that. I can just do what I did, which was just handle my business and get myself prepared for this moment."
White played in 16 games in 2015, but caught only 43 passes for one touchdown – both his lowest totals since his second year in the league.
It'll be interesting to see how much interest White, 34, draws this offseason.