Roddy White was mistaken for man who illegally pumped crowd noise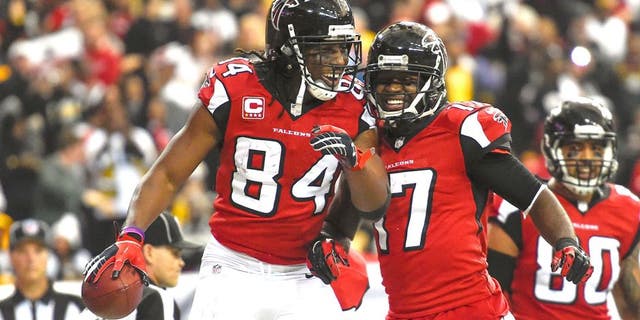 The offseason for the Atlanta Falcons started off on the wrong note, as the team was fined $350,000 and lost a fifth-round draft pick for illegally piping crowd noise into the Georgia Dome. Obviously, we've come a ways from that point and attention has turned to the 2015 season, but that didn't stop Roddy White from telling a pretty interesting story.
As Vaughn McClure of ESPN explains, White was actually confused for the man who received the blame, former director of marketing, Roddy White.
Yes, the other Roddy White.
Essentially, some believed that the wide receiver was the man behind the whole situation.
"People started calling my phone asking me if I was pumping in crowd noise," the veteran receiver told ESPN. "And I was like, 'How am I going to pump crowd noise into the stadium when I'm on the field?' I was like, 'It ain't me.'"
"I had no idea we were even doing that [piping in noise]. I don't particularly think the dome is a loud place, anyway. I mean, it's loud during certain games, but it's not consistent. Not to say it's bad. It's not [bad] to the point where I think we should have been doing that. That cost somebody their job."
It's still a pretty rough situation, but hearing White's story is pretty funny.
(h/t ESPN)