Roddy White to host fantasy football radio show in 2015, give away TVs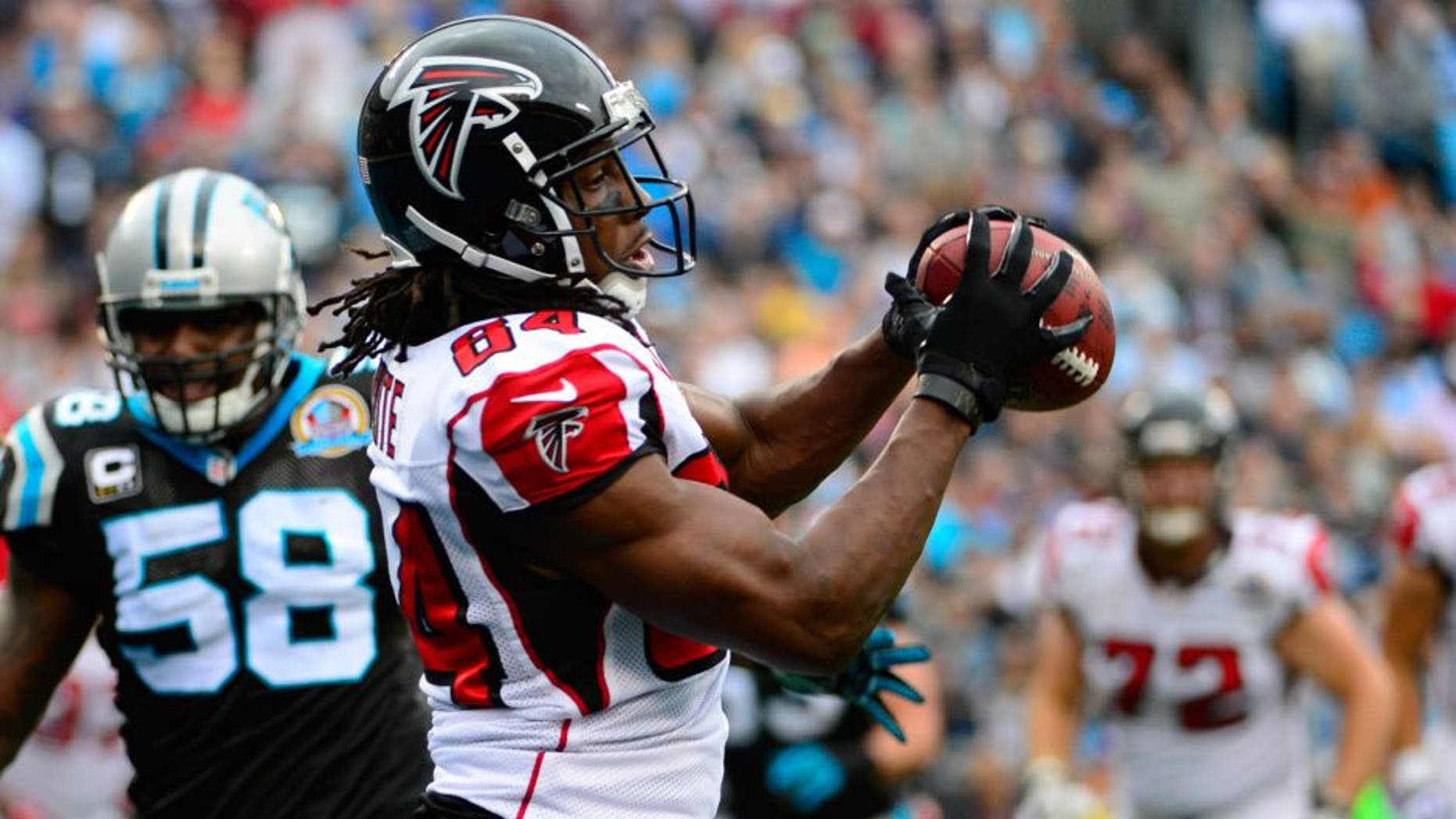 Roddy White has always seemed to have an outgoing personality. He just sort of seems like the type of guy who you'd want to hang out with. Well, according to D. Orlando Ledbetter of AJC.com, his outgoing personality has turned into White getting the chance to host his own fantasy football show.
The show is going to be called "Going Deep with Roddy White," and will run on SiriusXM throughout the NFL season, according to Ledbetter. If you want to catch the show, it'll be every Tuesday from 6 p.m. to 8 p.m. on the Fantasy Sports Radio channel.
"I'm really excited to have my own show on SiriusXM Fantasy Sports Radio," White told AJC.com. "It's the perfect place for me to connect with people who love fantasy sports as much as I do. I've been playing fantasy football for years. Just like on the playing field, it's all about winning your matchup every week, and John Hansen and I will help our listeners do that."
To make things even more exciting for White and fantasy football fans, you'll also have a shot at winning a television if you register for a pretty cool program.
This program is called "TDs for TVs," and as Ledbetter points out, each time that either White, Carolina's Jonathan Stewart, Miami's Kenny Stills or San Diego's Stevie Johnson score a touchdown, a lucky fan wins a TV.
Congrats to White on the opportunity to host his own fantasy football show. It'll definitely be interesting to hear fantasy strategy straight from the mind of a player himself.
(h/t AJC.com)