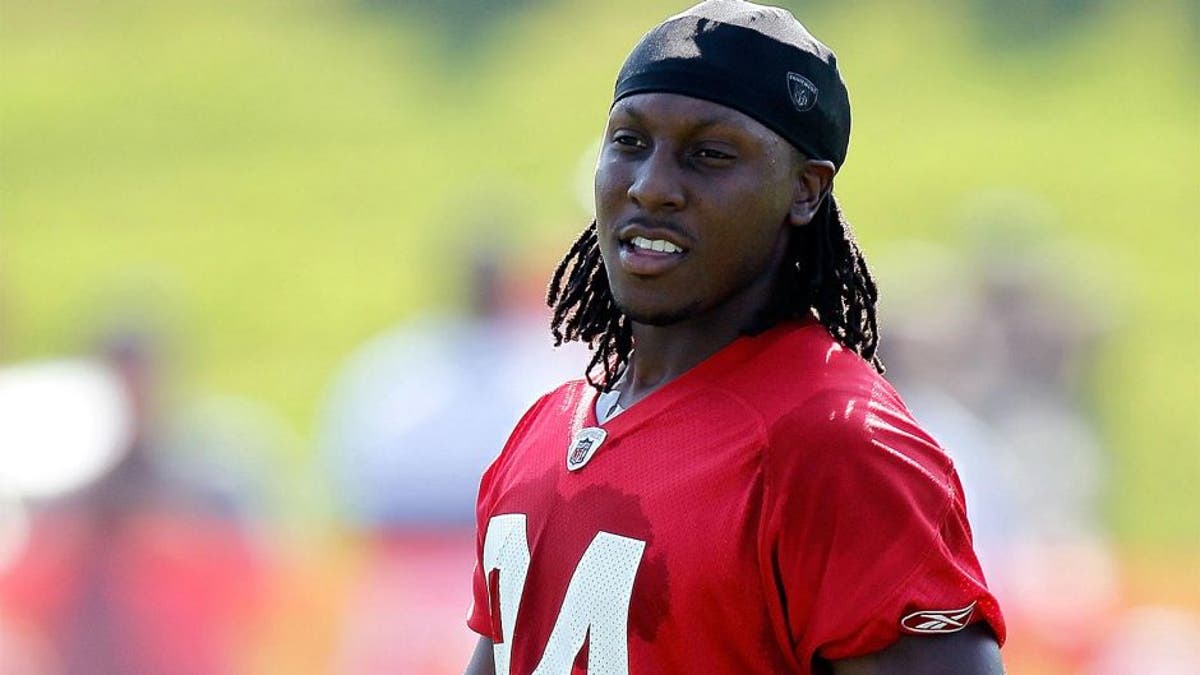 While all eyes are on Roddy White and the Atlanta Falcons as 2015 training camp rolls on, White will also have an eye on the Dixie Youth AA World Series.
As Vaughn McClure of ESPN reports, White's son, Lamar, is an outfielder for Taylorville out of Tuscaloosa, Alabama. His team is taking part in the World Series, which began on Tuesday.
So when the question came up about which sport White would rather his son pursue between football and baseball, the answer was easy, right? Not so much.
"I just want my son to be successful at whatever he chooses to do in life,'' White told ESPN, "but everybody knows baseball is the way to go -- fully-guaranteed contracts.''
Valid point by White there, but obviously he's a proud dad no matter what happens.
"I am very proud,'' he said. "It's my son. Nothing compares to it. It's the best feeling in the world.''
Best of luck to White's son and Taylorville in the Dixie Youth AA World Series.
(h/t ESPN)