Robinson Cano, Albert Pujols Reflect on Jackie Robinson Day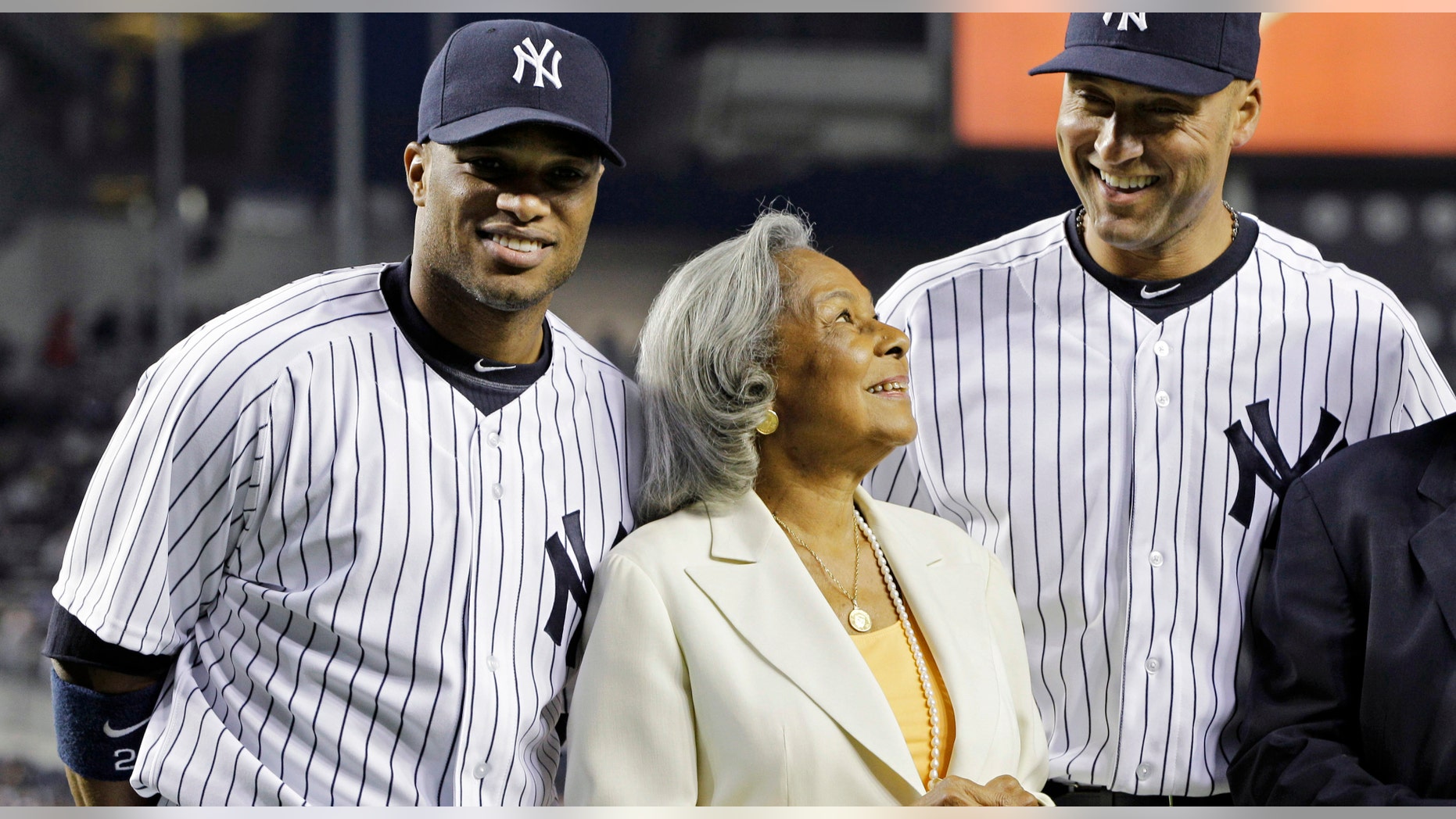 Robinson Cano's mother wasn't too enthused about naming her son Robinson, but her husband and former Major League pitcher thought otherwise.
"Notice that my mother didn't want to pick that name and my dad liked that name. So like a Dominican, he went alone with it," Cano joked. "The damage was already done."
On Sunday Major League Baseball celebrated the 65th anniversary of Jackie Robinson's breaking baseball's color barrier. He became the first African-American baseball player, clearing the paths not only for blacks but also Latinos.
All players wore had No. 42 on their jerseys in honor of Robinson's debut with the Brooklyn Dodgers on April 15, 1947. It's been the standard for the fourth straight years as managers, coaches and players all wear Robinson's number, a gesture first started by Ken Griffey Jr. years ago after approaching commissioner Bud Selig and asking for permission to do it.
Being the last minority to be wearing this number 42, it's an honor and a privilege and a challenge to carry this legacy of the number that is attached to his name.
"For me this is one of the most awaited days to be able to  wear No. 42. In reality he opened the doors for everybody not only for African-Americans but for everybody. ... It's an honor to carry his name," said Cano who wears No. 24 in honor of Robinson, a favorite player of his dad, Jose.
Cano was quick to point out that Branch Rickey, the Brooklyn general manager, deserves as much credit for what happened in 1947.
"You know we all talk about Jackie but nobody talks about the general manager that gave him the chance. I would say he should be mentioned too because he showed confidence in him. He didn't make him look bad. In reality if it wasn't for him, were would we be today," Cano said.
Only one active player in baseball has No. 42 attached to their uniform. Yankees closer Mariano Rivera has had the number assigned to him since making his debut in 1995. Selig retired it from the game on April 15, 1997, which marked the 50th anniversary.
Rivera called it a "challenge" to continue Robinson's legacy.
"Being the last minority to be wearing this number 42, it's an honor and a privilege and a challenge to carry this legacy of the number that is attached to his name," Rivera said.
Robinson's widow, Rachel, and his daughter, Sharon, were on hand for the pregame ceremonies at Yankee Stadium along with four members of the Tuskegee Airmen.
Sharon Robinson couldn't be any much prouder for Rivera.
"We love Mariano. He's done some  work with the Jackie Robinson Foundation. He's a really good guy. So if you have one last person here, I'm proud it's Mariano," Sharon Robinson told reporters in the press box during the game. "He's wearing it proudly. He's a really positive person. When he retires I hope he gives us the jersey so we can auction it off in  the Jackie Robinson Foundation."
Los Angeles Angels slugger Albert Pujols called the remembrance  "a very special day."
Pujols said everyone around the game understands the impact that Robinson made on and off the field, just like another Latino legend, Roberto Clemente.
"Jackie is like Roberto Clemente to us, the way we admire him and carry Roberto in our hearts. I never had the chance to see him play but I've talked to other fellow ballplayers. I've spoke to different people that played against him and with him and they've told me that he was a tremendous person and never took the game as a joke and Jackie was the same way," Pujols said. "He knew that in that era, it was an era where there was a lot of racism but he had the opportunity and God gave him the blessing."
Adry Torres, who has covered MLB, NFL, NBA and NCAA basketball games and related events, is a regular contributor to Fox News Latino. He can be reached at elpiloto137@gmail.com or follow him on Twitter: @adrytorresnyc.
Follow us on twitter.com/foxnewslatino
Like us at facebook.com/foxnewslatino