Robert Griffin reportedly will use a secret to Tom Brady's success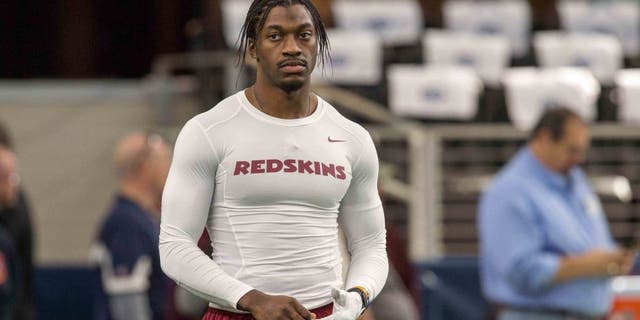 Robert Griffin III is starting a new chapter in his professional career and he is looking for any advantage he can get.
In the hopes of retooling his mechanics, the recently signed Cleveland Browns quarterback will work with quarterback expert Tom House, Cleveland.com reported. House, a close associate to Browns coach Hue Jackson, will work with House for a week at this 3DQB program, according to the report.
Griffin, who signed a two-year, $15 million deal on Friday, hopes House's magic touch can cure his recent woes. House has worked with Andy Dalton more recently but also has helped Carson Palmer, Drew Brees and Tom Brady.
House, who pitched in the majors and has a Ph.D. in Sports/Performance Psychology, helped Dalton have a career year last season. The Bengals QB posted a career-high 106.2 QB rating, topping his previous high of 87.4.
RG3 threw for 1,694 yards, four touchdowns and six interceptions in seven starts in 2015. It was a significant drop-off from his rookie campaign, when he threw for 3,200 yards, 20 touchdowns and five interceptions to beat Andrew Luck for top offensive rookie honors.