Rob Ryan used an absurd 'walk up song' before installing a play at a Bills meeting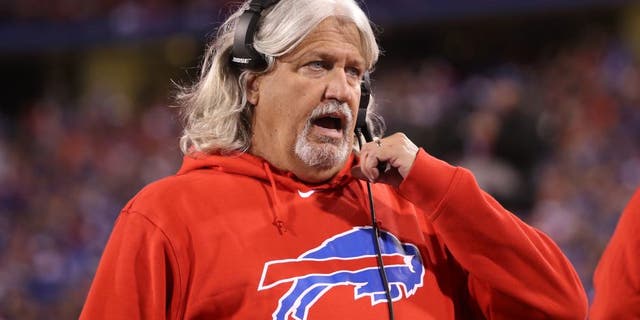 Buffalo Bills head coach Rex Ryan and twin brother Rob Ryan are renowned "player coaches." They don't have a lot of rules, they stand up for their players and preach optimism in the face of darkness. They're also a lot of fun.
The MMQB.com's Kalyn Kahler recently caught up with Bills veteran linebacker Lorenzo Alexander, who entered Week 6 as the league leader in sacks with seven (surpassed on Thursday night by Von Miller), and shared an amusing story about Rob, the Bills' assistant head coach/defense:
"I love the environment that they bring," Alexander said. "I've never been to a place where coaches have walk-up songs to present in team meetings, like hitters do in major league baseball. The coaches have walk-up songs depending on what the theme of the week is, or what the name of a play is. It's fun. We put in a play called Boat One. And you know the song, the SNL spoof, I'm On A Boat? Rob walks up to that song to install this play. It's crazy. What coach does that? I've never been around that. They keep it light and fun."
Winning cures a lot of things. Apparently SNL spoof music videos help too. In case you don't recall the sketch, have a watch (contains explicit language):
The Bills (3-2) have won three straight against the Rams, Patriots and Cardinals and host the San Francisco 49ers on Sunday.