Rob Gronkowski says fantasy owners are yelling at him in grocery stores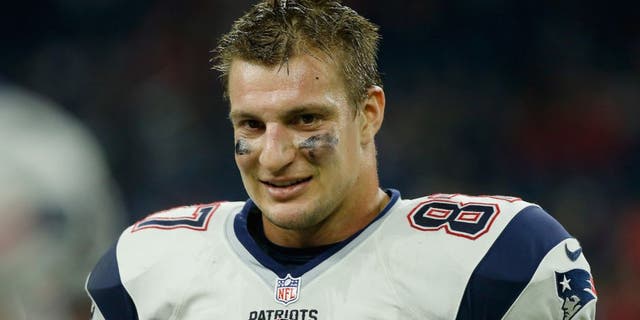 This season has been pleasantly surprising for the New England Patriots, given that they won three of their first four games without Tom Brady. What's gotten overlooked among all of the hoopla surrounding Brady, Jimmy Garoppolo and Bill Belichick's genius coaching is the lack of production from Rob Gronkowski.
After missing the first two games of the year due to a hamstring injury, Gronk returned to play the past two. In those two games, Gronkowski has played limited snaps, catching just one pass for 11 yards. His minimal impact has been surprising, but it's clear he's not fully healthy.
The Patriots understand that completely, but his fantasy owners do not. On Wednesday, Gronk explained just how much heat he's taking for catching one pass through four weeks.
Here's how I imagine this going:
*Gronkowski at the deli*
Gronk: "Can I get 14 pounds of Boar's Head turkey?"
Deli worker: "Only if I can get more than one fantasy point from you this week, you bum."
In standard scoring leagues, Gronk has a measly one point. That puts him 62nd among tight ends, which is not what owners were expecting, to say the least.
Gronkowski admitted on Wednesday that his hamstring still isn't 100 percent yet, which means his production likely won't be up to standards this week. It's a hard move to make, but Gronkowski should still be on fantasy football benches everywhere.