Rob Gronkowski says Broncos are 'good at giving low blows'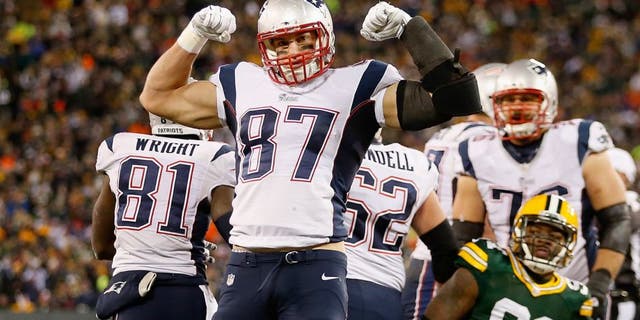 Rob Gronkowski isn't worried about absorbing any cheap shots on Sunday.
Instead, the New England Patriots tight end is focused on beating the Denver Broncos. Oh, and providing the Internet with some gold before the AFC championship.
When one Patriots' fan expressed their concern over Broncos' defenders going after Gronkowski's knees, he fired off a response that certainly can be considered bulletin-board material.
Broncos cornerback Chris Harris said on Tuesday the best way to defend Gronkowski is to go low on him.
"You gotta hit him low, man --€" hit him in his knees," Harris told ESPN, via Business Insider. "That's the best chance you have of hitting him.
"You gotta take his legs out or hold on and wait for everybody, wait for the gang to come on and gang tackle him."

Gronkowski will look to get the last laugh in Patriots' fifth straight conference title game.