Rob Gronkowski (knee) returns to practice Thursday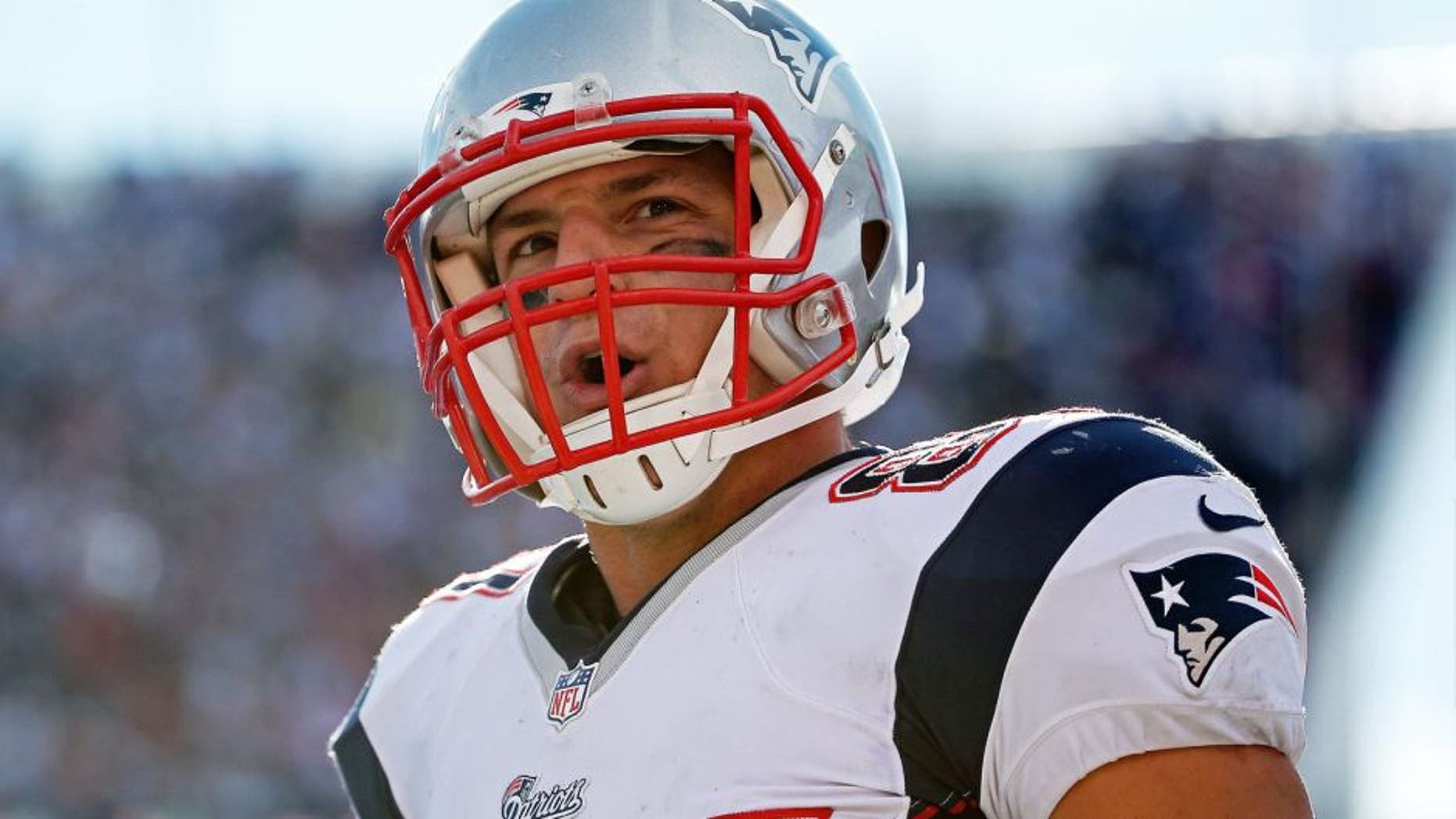 Rob Gronkowski moved one step closer to being back out there for the New England Patriots this week. For the first time since injuring his knee in Week 12, Gronkowski returned to the practice field on Thursday.
He was spotted wearing a brace on his right knee, which isn't much of a surprise. Gronkowski had missed four straight practices and was inactive against the Philadelphia Eagles in Week 13.
It's a good sign for the All-Pro tight end, but it doesn't guarantee that he'll play this week against the Houston Texans. His timetable to return was reported to be 1-2 weeks, with Thursday marking the halfway point of that schedule.
The Patriots would certainly love to get him back for Sunday's game, given Brady and the offense's struggles since he went down. Drops and miscommunication plagued the Patriots in their loss to the Eagles in Week 13, as did mistakes on special teams.
Julian Edelman remained out of practice, but safety Patrick Chung was on the field after sitting on Wednesday. Slowly but surely, the Patriots are getting healthy again.