'Road to Japan' finalists both earn UFC contracts after fight ends in draw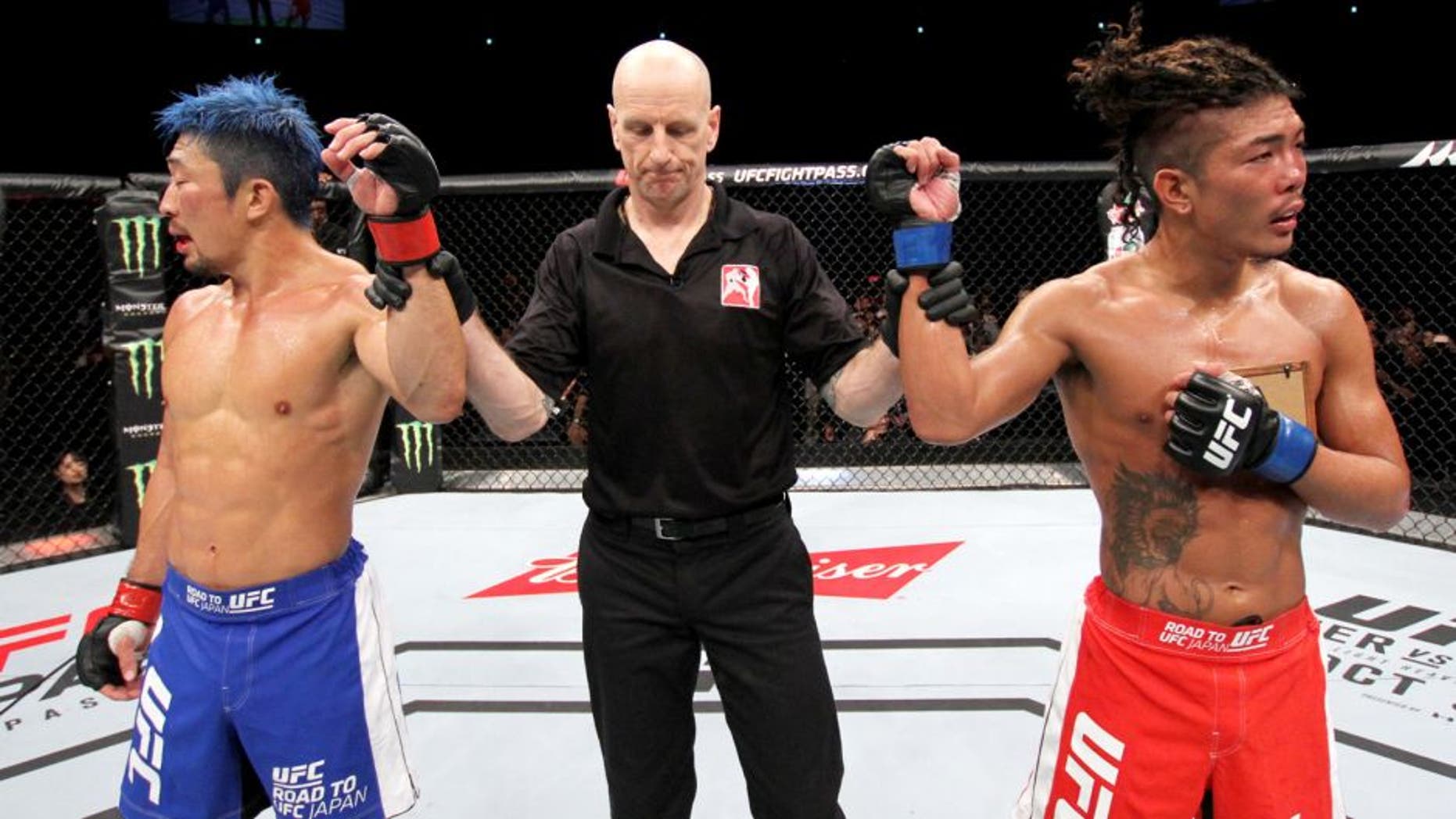 The finale for the UFC's reality show "Road to Japan" came to an unsatisfying end on Saturday with the bout being declared a draw. But the good news is both fighters will live to fight another day after Dana White offered them both six-figure contracts with the promotion.
Mizuto Hirota and Teruto Ishihara went to battle in their featherweight fight to kick off the main card on FS1 with both fighters gaining an upper hand over the other at different points in the 15-minute war.
Ishihara started strong by using his speed and reach to launch a potent offense in the early going, but Hirota showed his veteran spirit by enduring the punishment and coming back re-energized in rounds two and three.
The fight went back and forth non-stop for three rounds with Hirota and Ishihara each getting their licks in, but both fighters were disappointed when the scorecards were read.
The judges scored the fight 29-28 for Hirota, 29-28 for Ishihara and the deciding card came back 29-29, which means the bout was a majority draw.
"I consider this a loss, that's all," Hirota said after the fight.
Well, UFC president Dana White didn't agree and decided to reward both fighters with a six-figure contract with the promotion after they put on a non-stop exciting bout that just happened to end in a draw.
Hirota and Ishihara may battle again one day, but they can leave the arena knowing they will both get the chance to compete in the UFC following their finale fight on Saturday.