Rivers' deal will likely keep him a Charger throughout his career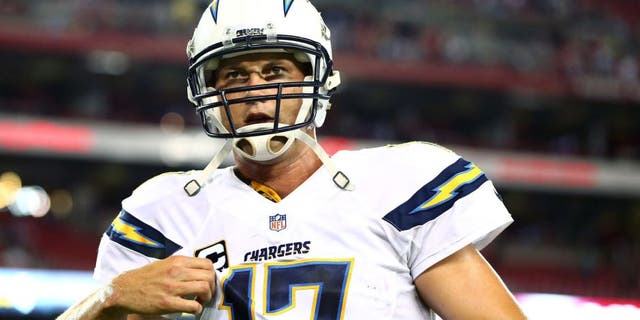 SAN DIEGO -- Over the weekend, San Diego Chargers quarterback Philip Rivers agreed a four-year contract extension with the team he's played on for the past 11 seasons.
He'll remain a Charger through 2019 with the $84 million deal, with $65 million guaranteed.
Rivers originally came to the Chargers in 2004 in a blockbuster trade with the New York Giants. Less than an hour after the Bolts selected Eli Manning with the No. 1 pick in the '04 NFL Draft, Manning was on his way to the Big Apple in exchange for Rivers and a slew of draft picks.
Rivers spent the majority of his first two years on the sidelines behind Drew Brees before taking the reigns in 2006. That season, Rivers was voted to the Pro Bowl after leading the Chargers to a team-record 14 wins, including 10-straight to close out the season.
Rivers' contract reportedly includes a no-trade clause, which is another sign the quarterback will likely play out his entire career with the Chargers, regardless of where the team plays its home games.