Rivalry?: Browns coach Mike Pettine wants team to reverse losing ways against hated Steelers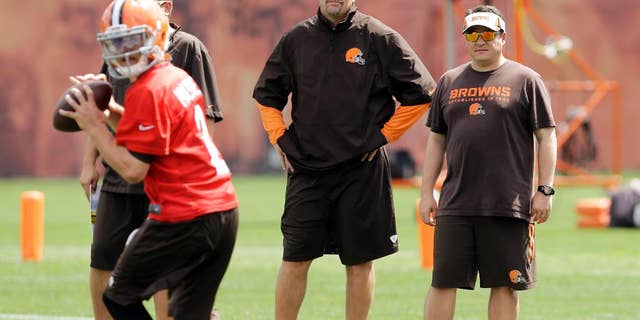 BEREA, Ohio – Browns coach Mike Pettine wants his team to revive its lopsided rivalry with the Steelers.
Cleveland has gone just 5-26 against Pittsburgh since 1999, an alarming imbalance Pettine pointed out to his team during a meeting earlier this week.
The Browns open their season against the Steelers on Sunday.
Pettine put up a slide that said: "Rivalry?" so his players understood how lopsided the matchup has been.
Browns quarterback Brian Hoyer grew up in Cleveland and understands the rivalry better than most teammates. Hoyer, though, said he has to remove the Browns fan in him when he plays the Steelers. Hoyer also knows how much "Steelers Week" means to Cleveland fans and believes the hatred will never fade.
Linebacker Jabaal Sheard says it's time for the Browns to "take that role of the bully."
___
Online:
AP NFL website: www.pro32.ap.org and www.twitter.com/AP_NFL