Rising NASCAR star Kyle Larson spins leader in final turn for win at Daytona short track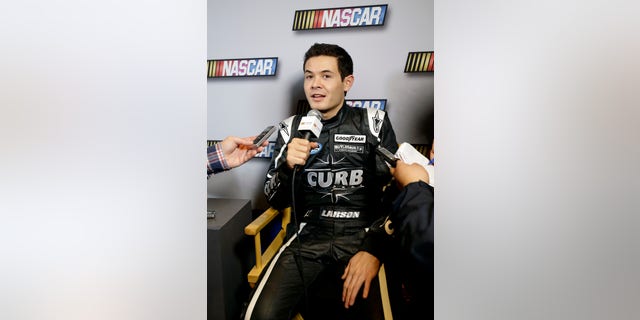 DAYTONA BEACH, Fla. – Rising star Kyle Larson is getting ready for another race at Daytona International Speedway.
He'd like another victory — without another controversy.
Larson spun leader C.E. Falk III coming out of the final turn to win the inaugural Battle at the Beach on Monday night. The finish sparked debate about whether the 20-year-old Larson, considered NASCAR's next big star, should have been penalized for intentionally wrecking Falk.
Falk finished third.
Larson says on Twitter: "Definitely not my proudest moment in racing. I went for the win. Felt any other short track driver would do the same. I honestly feel bad but I'm here to win. I'm a racer and won't settle for anything less."
Larson returns to the Daytona short track Tuesday for two more races.