Rio 2016: U.S. swimmers' story of being robbed points to residents' very real concerns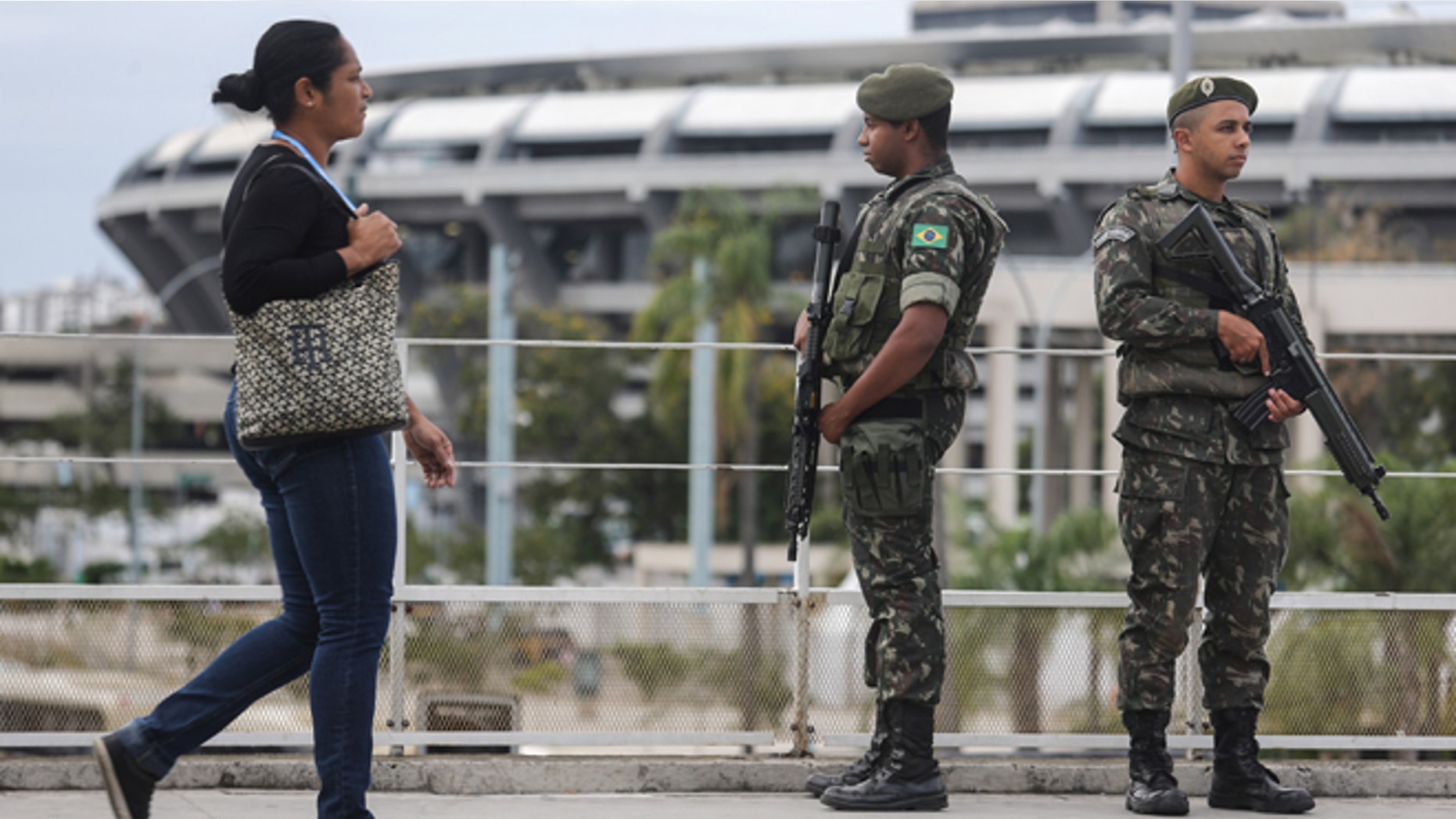 Rio de Janeiro – Days after 12-time Olympic medalist Ryan Lochte first described being robbed at gun point with three other American swimmers, what actually happened isn't entirely clear.
While Rio police say that there was no robbery, just an assault on an unsuspecting bathroom by four drunken athletes, Lochte is holding firm that they were victimized by men in uniform, even as he apologizes for his actions, his teammates tell a different story to authorities and the world watches a security video that tells a different story.
I've never seen Rio so quiet as it is now, but I'm very afraid that after all this, we will see it abandoned.
What is certain is that the high levels of crime, corruption and police violence in the Olympic host city lent credibility to the American's initial account.  Incidents like the one the athletes first described are commonplace in Rio.
In the months leading up to the Olympics, violent crime rates increased dramatically in Rio. Cases of homicide grew by more than 30 percent in the month of May, and police were responsible for 40 of them – an increase of 125 percent from the same period last year.
Violence is growing even during the games, experts say, but in places where tourists and athletes don't go. On Thursday night, one woman was killed in a shootout between the police and drug dealers in Complexo do Alemão, a slum in the north zone of Rio. Another woman was injured.
The federal government has deployed 15,000 soldiers on the streets of Rio during the games, which has created a "false sense of peace" in the tourist zones, says João Trajano, of the Violence Laboratory of the State University of Rio de Janeiro.
"Part of the city is peaceful, but that's only during the Olympics, as there are many tourists and there's a great effort to keep them safe," Trajano told Fox News Latino. "The suburbs continue to suffer with daily shootings, and, after the games, it is unclear how things will be. But the scenario is not promising: Police are owed back wages and have poor working conditions."
In May, the state of Rio de Janeiro declared a budgetary emergency, which caused the federal government to release extra funds so that state employees who had been receiving their salary irregularly – police officers, teachers, doctors – could get paid.
"It's nice to see soldiers patrolling the streets, at least where I live," Cassius Almada, a 39-year-old high school teacher who lives in Copacabana, told the New York Times. "It could be a lot worse."
Other parts of the city, however, seem less safe. A Brazilian tourist, Maria do Rosário Silva Santos, 54, said she had seen young men who weren't police officers casually carrying guns around Acari, the working class neighborhood where she was staying.
"It was shocking to see," she told the Times. "As far as I can tell, nothing has changed."
The violence during the Olympics has sometimes involved security forces. In one incident, a federal police officer opened fire at a man he was having an altercation with at a downtown nightclub named Rio Scenarium.
"Of course, there's more attention to these episodes because they're taking place when the world is looking at Rio," Heder Martins de Oliveira, vice president of the National Association of Police Officers, told the Times. "But this is a dilemma that Rio faces on a daily basis."
And locals worry about the city after the spotlight of the international media turns away.
"I've never seen Rio so quiet as it is now," Monica Silva – a resident of Barra de Tijuca, the neighborhood adjacent to Maracanã stadium, where the closing ceremony is being held on Sunday night – told FNL. "But I'm very afraid that after all this, we will see it abandoned, without police and crime rates rising. It could be a nightmare."