Rick Story undergoes neck surgery, is out for at least three months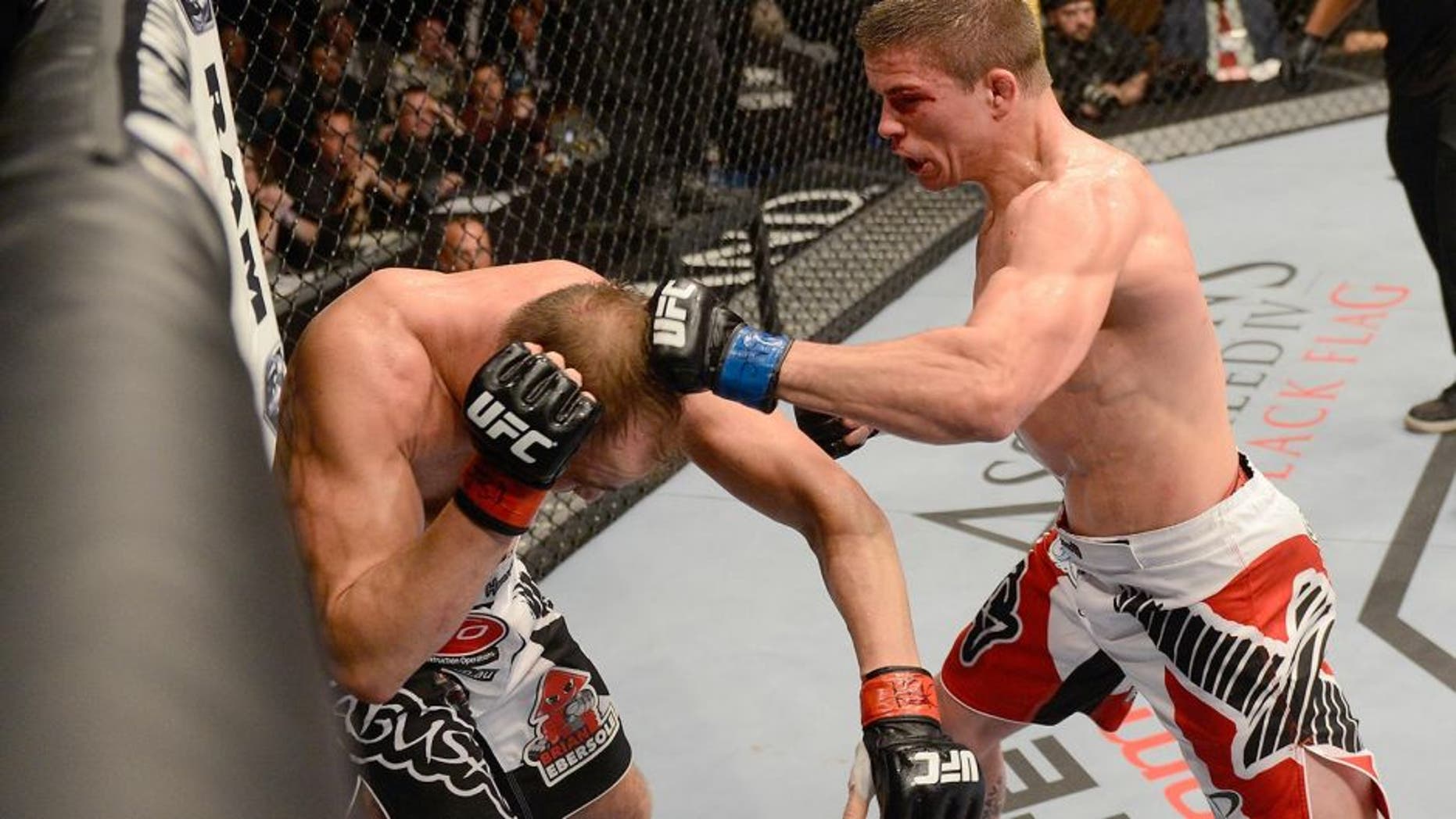 Rick Story was forced to pull out of a scheduled fight against Erick Silva recently, and it sounds as though he had good reason to. According to a report from UFC Tonight, Story was repeatedly experiencing "stingers" in his neck and one was so bad that it weakened his right arm, leading up to the Silva fight.
That strength didn't come back in time, according to Story, so he pulled out of the fight. Smart move as neck injuries are nothing to ignore.
Before being forced out of his last scheduled bout, the 31 year-old had won his last two fights, and three out of his previous four. His momentum will be stalled for a bit because of his neck injuries.
Story said that doctors told him bone spurs were the cause of his stingers and so two weeks ago he underwent neck surgery to remove them. In addition to removing the spurs in his neck, Story had two artificial discs inserted into his neck.
Now, the welterweight contender will be out of action for at least three months. We wish Story a full recover, and we'll keep you appraised of his progress.