Rick Story healed from neck surgery, wants to fight Neil Magny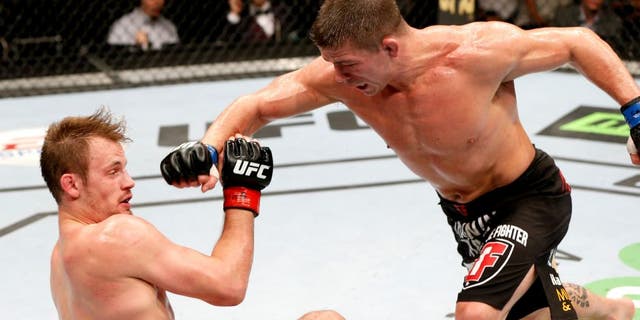 Welterweight contender Rick Story was riding high in 2014 after winning two straight fights, but then ran into serious neck injuries that kept him out of action all of 2015. UFC Tonight reports that the 31-year-old is all healed up from neck surgery and is eyeing a return to the Octagon.
Furthermore, Story knows who he wants to fight, next -- Neil Magny. Magny has won two straight as well, and nine out of his last 10, overall.
However, Magny's manager, Leister Bowling, told UFC Tonight's Ariel Helwani that while he won't speak for Magny, he believes he wants to fight top-10 and top-5 opponents. We'll keep you posted on developments with this story and potential matchup.