Rick Fox needs only one word to describe his favorite Kobe Bryant memory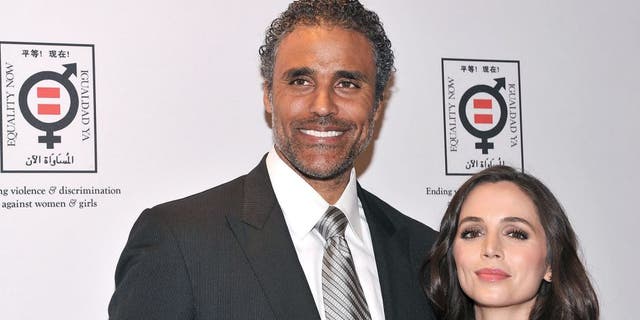 NEWYou can now listen to Fox News articles!
TORONTO, ON. -- When Rick Fox joined the Lakers in 1997, Kobe Bryant was only a second-year player. He was a prospect, a 19-year-old at the start of the season. When Fox retired as a Laker in 2004, Kobe was a star, a three-time champ. He was a different person.
That's why it was no surprise that Fox needed only one word to describe his favorite Bryant memory when asked for it after Friday night's NBA celebrity game, in which he was one of the many participants.
"Championships," he said and followed with a laugh.
It wasn't all good news for Fox, though, who said he actually had to take some time to get used to the fact that Bryant, who has announced he will retire at the end of this season, is only two months away from leaving the NBA.
"My first reaction is sadness," Fox said. "Definitely a little sad, and then I think I slipped into the reality of it all and had to come to the understanding…But with the way he's been received around the country, it's nice to see. So, I'm definitely happy for him in that regard."