Richt: Doubtful WR Scott-Wesley plays this season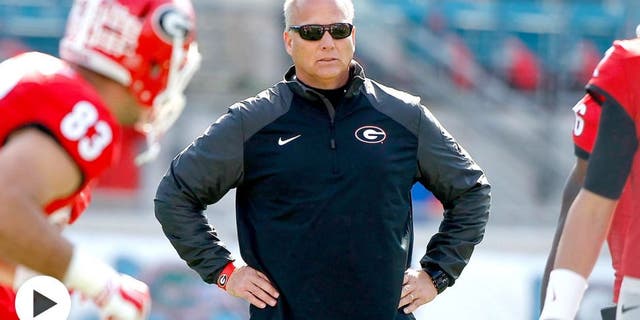 NEWYou can now listen to Fox News articles!
Mark Richt confirmed the news that had been circulating in recent weeks, saying that it was "doubtful" senior receiver Justin Scott-Wesley would play for the Bulldogs this season. Scott-Wesley recently injured his knee in camp, the same knee that had undergone surgery to repair an ACL tear in the past.
Since his injury, Scott-Wesley has been coaching Georgia's young receivers, as several freshmen are likely to see the field for the Bulldogs. A role Richt anticipates the senior to continue for the team.
"He loves it. You can see he has passion for it," Richt said in his weekly press conference. "I've seen him up in the office looking at film and doing the extra things a young coach would do. He's very active out there. He's helping the younger players. It's been good, I've been impressed with him."
However Richt wasn't ready to rule Scott-Wesley out for the entire season, as the coach left the door open for his return should he be cleared medically.
"There's no point in medical DQ'ing him and he's graduating this semester I think," Richt said. "So, somewhere along the way if he feels good or if somewhere along the way if we get some injuries, and he's like I gotta go in and help my team, we just want to make that available to him."