Richie Incognito accused of using 'weak racist slurs' during Jacksonville game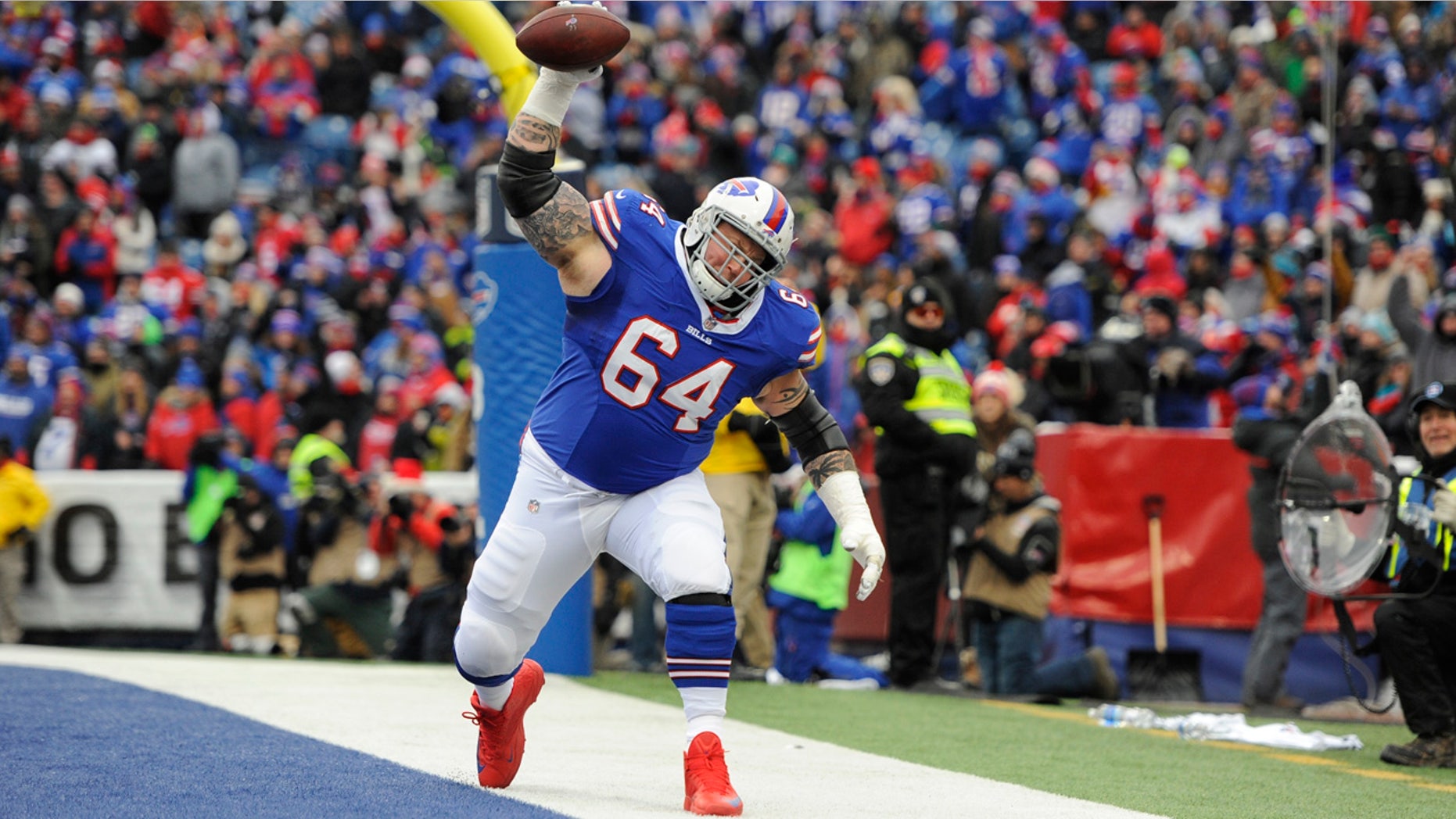 Controversial Buffalo Bills guard Richie Incognito was accused of using "weak racist slurs" by a Jacksonville Jaguars player after Sunday's playoff game.
Defensive end Yannick Ngakoue tweeted the accusation after the Jaguars beat the Bills, 10-3, and ended Buffalo's season. Ngakoue called out Incognito by his No. 64 jersey.
"Great win today! And 64, you goin have to come harder than some weak racist slurs. I'm proud of my African heritage, as are 70% of the other Black players in this league. #Iaintjonathanmartin!," he wrote.
A previous NFL investigation found Incognito and two Miami Dolphins teammates engaged in persistent harassment directed at fellow offensive lineman Jonathan Martin, who left the team in the middle of the 2013 season. Incognito was suspended for the final eight games and sat out the 2014 season before joining the Bills.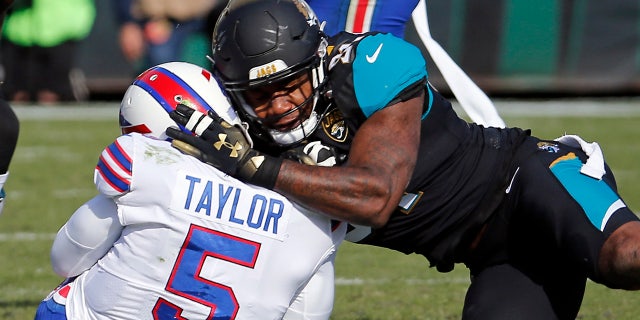 No other Jacksonville players mentioned racial slurs or Incognito in the locker room after the game.
Bills' rookie offensive tackle Dion Dawkins defended Incognito on Twitter, writing "Just for the world to know, everyone always tryna put some bad thing on @68INCOGNITO i was next to my guy the entire game and the entire season and believe me, if he was saying some racist stuff I would have been the first to let him know that was out of line. Cut The BS."
Incognito was on the Bills' flight back to Buffalo at the time of the tweet, but will likely be asked about it when the Bills clean out their lockers, according to the Democrat & Chronicle.
The Associated Press contributed to this report.